I promised some pictures of what we found on our mining expedition. We had so much fun. These are emeralds and rubies. The largest of the emeralds is supposedly 4 carats. I am not sure it's worth what they say it is. I'm skeptical that we found a little rock worth more than $500 LOL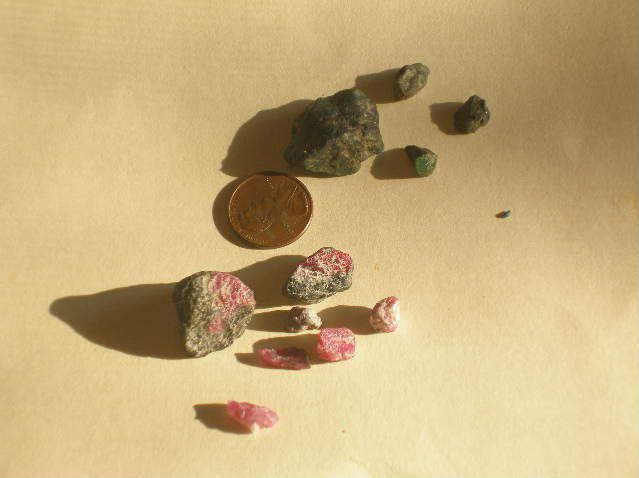 I believe we found most of the kids birth stones which means I will be able to use real stones instead of cheap colored glass for my mother's ring. It will mean so much more since the children found the stones themselves.
We also found golf ball sized chunks of amethyst, some topaz, garnets, citrine, aventurine, obsidian and tiger's eye.