I was inspired by a project I found a few months ago for a
Hair Pretty Organizer
.
The great thing about tutorials is you can take a great idea and customize it for yourself.
I didn't need to use something for hair clips, but I did need a good place to stash hair ties, hair brushes, headbands and some makeup.
The frame for this project was found at the thrift store for just $2. It fits perfectly in the spot where our bathroom cabinet used to hang...before Punky Brewster decided to climb it and pulled it down on her head.
I used leftover fabric from Leelee's Christmas present, so this whole project cost me less than $5! BARGAIN!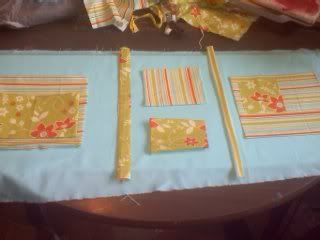 The sewing tips are very basic. I used several left over scrap pieces. Instead of sewing each piece individually and then sewing it on to the fabric, I pressed all the pieces, folding over the edges and THEN sewed it down.
The long vertical strips were sewn across creating places to hang head bands, necklaces, or whatever suits her needs. Small pieces of elastic were added to hold brushes.
And here it is all done: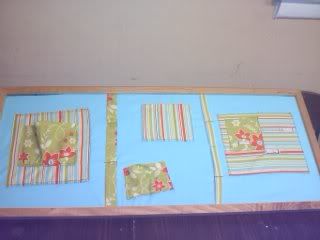 And finally, hanging on my bathroom wall, in use. D still has to secure it. The hooks I used just aren't doing the trick.
UPDATE 1/2013 :
This lovely project moved with us to the new house and now lives in Leelee's room...still as a hair and make up organizer. It sits high on her wall making the make up and accessories completely out of reach of little sisters.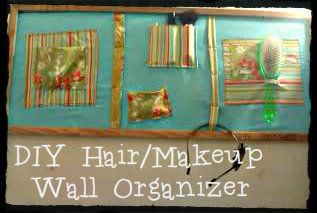 linked up at:
Six Sisters Stuff
**
Create and Inspire
**
Cheerios and LAttes
**