I'm definitely not Oprah, but I do have a few favorite things I wanted to share with you all in pictures. No, you can't have them. I think my mother-in-law wanted to steal the first one: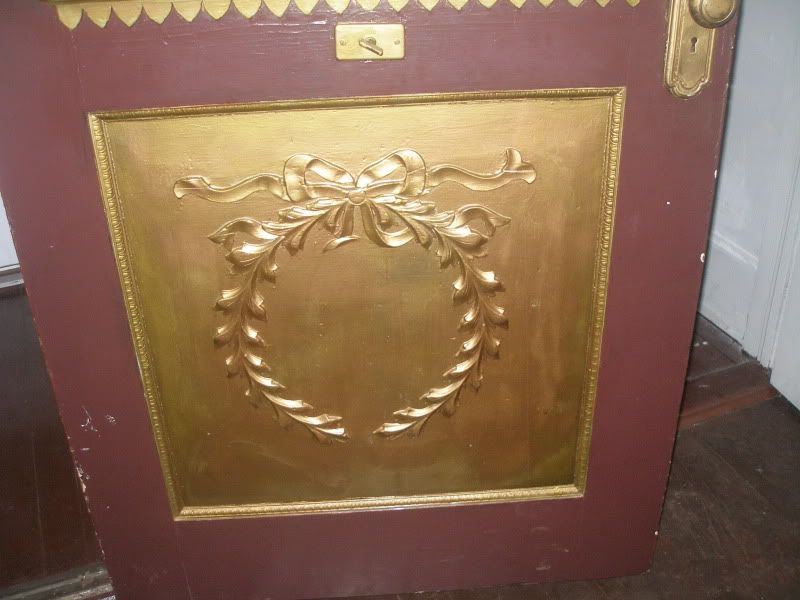 That would be our new inner front door. The house has two, well technically it has three, but for the purpose of this post, this is the second front door after opening the door to the foyer. It has a really cool twisty doorbell that is original to the house. My Mother-in-law actually called one of my sisters-in-law and rang the doorbell for her. It is terribly cool.
Next, we have our mail slot. It is next to the first front door. The mailman walks through the neighborhood to deliver the mail.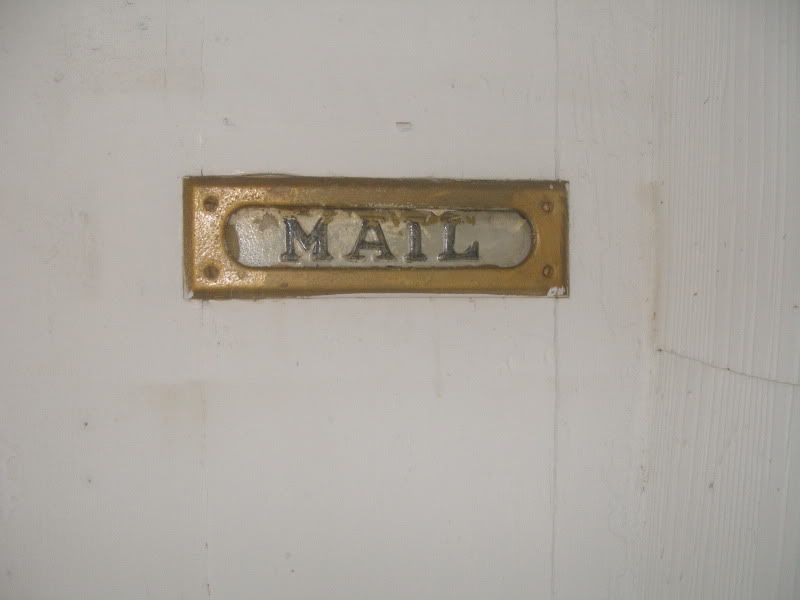 As always I love to see my husband work
He's using a
dremel multimax tool
. It is taking that wallpaper down without much of a problem at all. And under all the wallpaper, we found this: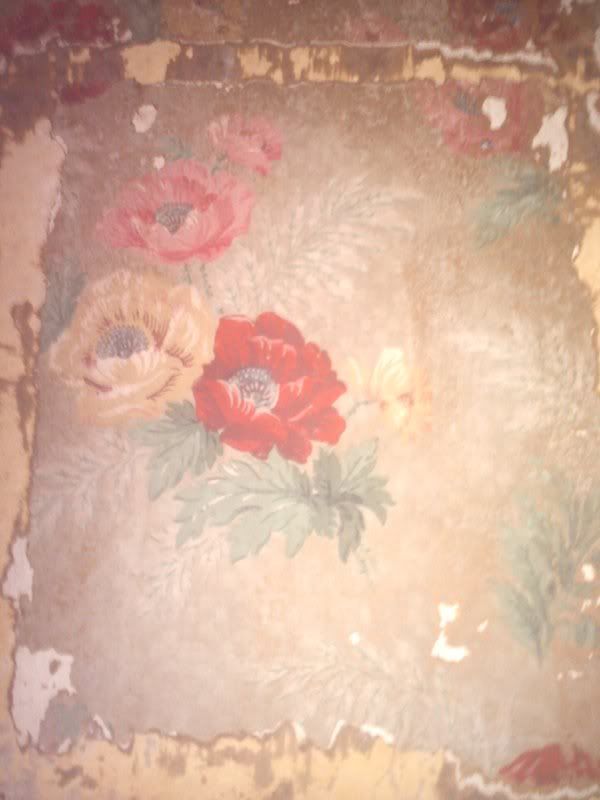 We plan on framing this section of wallpaper so we can remember what it looked like years ago. It's very pretty. Printed on the seams is Made in the USA. There is one layer of wallpaper below this before we hit plaster but we couldn't get it to separate from this layer. Based on the age of the house, I'm guessing this to be circa 1930. Of course, all our estimates may be off. A former owner of the house said he believes it was actually built in 1890. I'm sticking to my 1901 estimate, however, since the house looks very much craftsman on the outside with Victorian influence on the inside.