I posted yesterday about giving a dresser a facelift, inspired by something on
Pinterest
.
We started with lovely piece I received from someone on freecycle: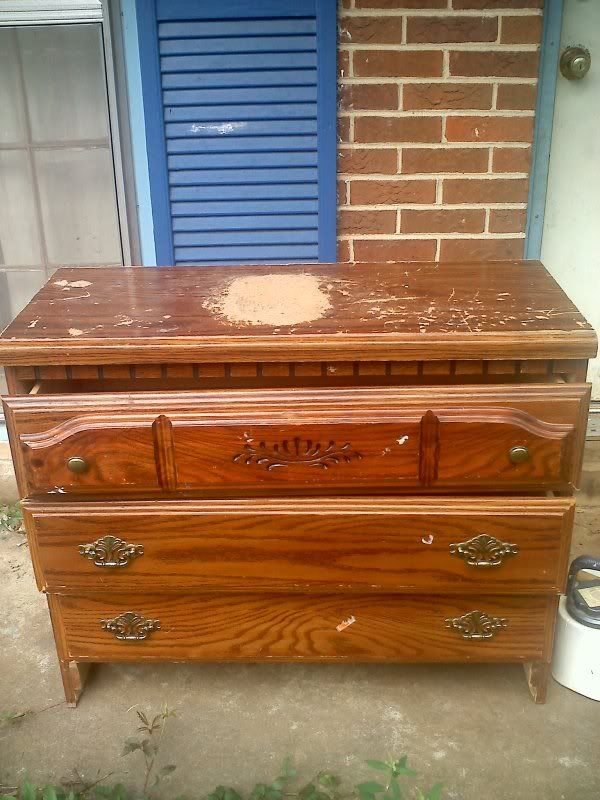 check out the lovely water damage at the top.
My goal was to make it less ugly by using paint...paint i got off freecycle or had leftover from another project. Basically, if this was going to fail, I didn't want to waste anything besides my time.
I used two coats of Kilz one coat blah white leftover from painting cabinets in the kitchen. I also did two coats of a green pearl glaze. I'm not totally loving the outcome, but Leelee is and it's for her room so I guess her opinion counts more. I don't even think it really matches her room, but whatever. We'll see when we actually get the room painted and all of her stuff moved in.
Here's my finished product. I still have to figure out the drawer pulls, looking for suggestions. I covered up the water damage by putting down a small tray. I'm going to glue it down eventually: