One of my new favorite blogs is
Young House Love
, perfect for DIY geeks, gawkers and the assorted crazies like me who actually want to fix up a house myself. This past week they decided to have a
pinterest challenge
which basically encourages you to do one of the crazy projects you pin instead of just looking at them.



As usual, I'm coming in late to the party, but figured I'd post to hold myself accountable.

My plan is to paint a dresser green. I found this one as rather loose inspiration:


I say loose interpretation because I have THIS to work with: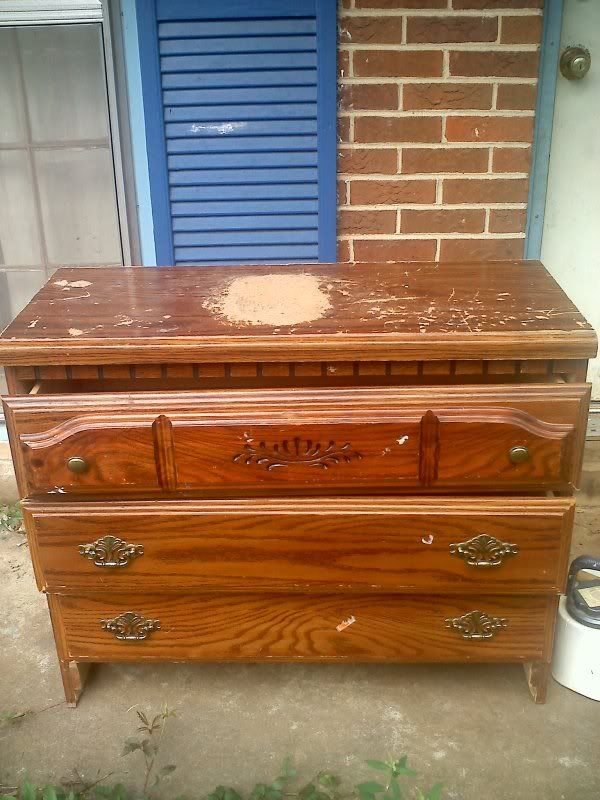 And yes, that would be water damage on the top. I've got to manage to take this piece from ugly to...less ugly. I'm not hoping for a miracle, just less of an eyesore.