This post is dedicated to what happens in my house when I can't use the computer. It's very scary. Thankfully, this time, it only progressed to stage one: Arts and Crafts. Stage Two is actually terrifying: Organizing and Cleaning.
And I don't just do normal organizing and cleaning. I start really purging things. Given that I already did a major purge before we moved just last month, a purge right now wouldn't be a good thing. People might actually lose things they need, like bedsheets or shoes. I still say we have too many shoes in this house.
The Arts and Crafts stage is just as scary because I'm not exactly
good
at crafty things. I can sew because there's a pattern. If I am left to my own devices, things don't turn out cute.
Case in point: the Halloween Wreath I put together last night...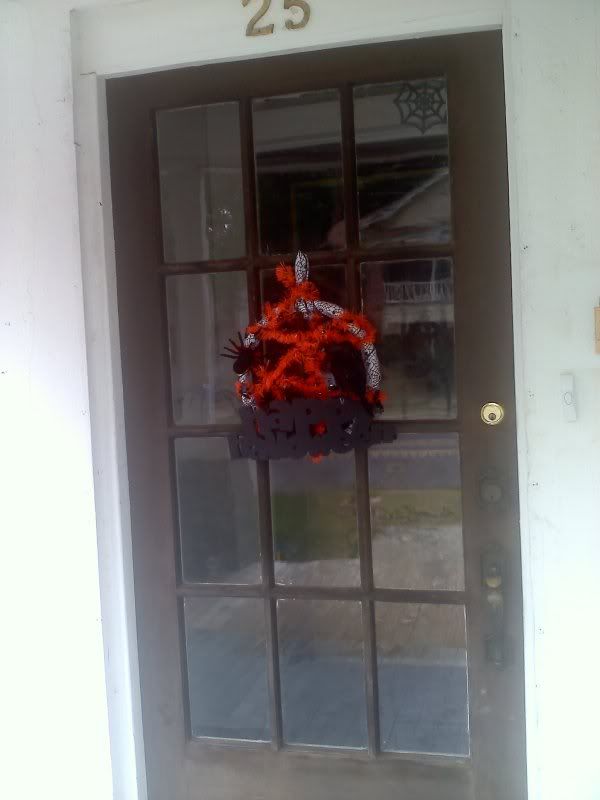 That picture is more to show off the front front door as opposed to the inside front door (you can sort of see it if you look closely). Here's a better picture of the monstrosity: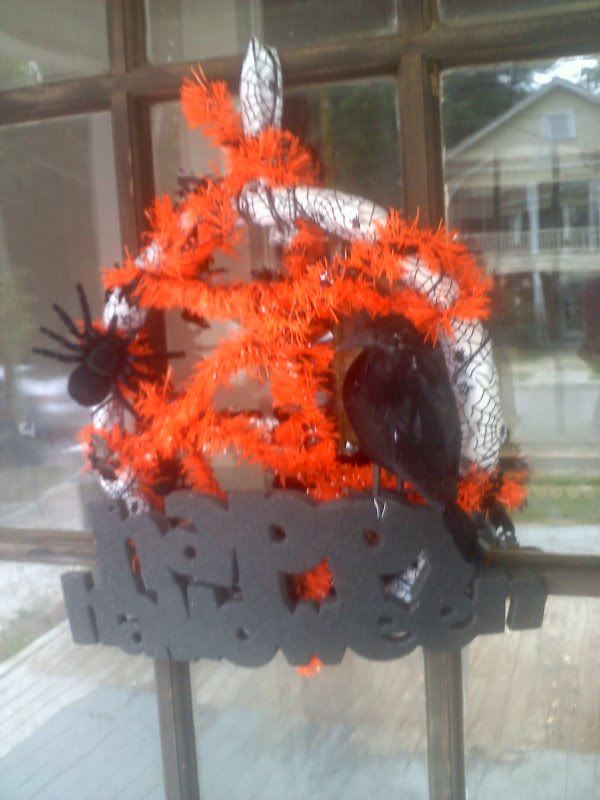 My kids all think it's awesome because I have them completely
brainwashed
convinced that I am the best mom ever and can do pretty much anything. Whatever I can't do, Dad can do it. Except for The Boy. He's now pretty sure D and I know absolutely nothing.
I managed to fix the computer, which will surely annoy The Boy since he thinks he has the answer to every computer related problem since starting at the computer magnet program for high school a MONTH ago. He likes to forget that 13 years ago I had a job where I answered the phone with "Thank you for calling Microsoft Technical Support, my name is Addhousewife how can I help you?" I know I know, even 13 years ago, it was a technical support requirement to have stupid names so the callers knew you were totally lying about your name.
With the computer running again, it may have actually saved the life of the curio cabinet. I was really starting to think about how to repaint it to make it look not so...boring. I still may tackle that project after I'm done with Danger Girl's birthday party this weekend.