When we first moved in to the house last month, we didn't really think about the clearance between the first landing and the ceiling. With the exception of D, no one was having to duck coming down the stairs. That changed about two weeks after we moved in.
The Boy came bounding down the stairs and, THWACK! we realized he grew, just enough that the clearance was now an issue.
That's when my good friend Debbie came to the rescue. She's a fabulous artist and agreed to paint a mural on our wall!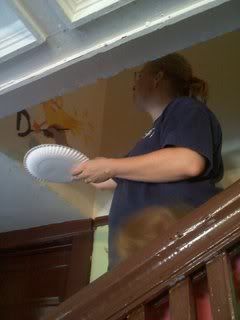 She worked very quickly and I am absolutely thrilled with the results. Here you can see The Boy and why we needed a bit of a warning: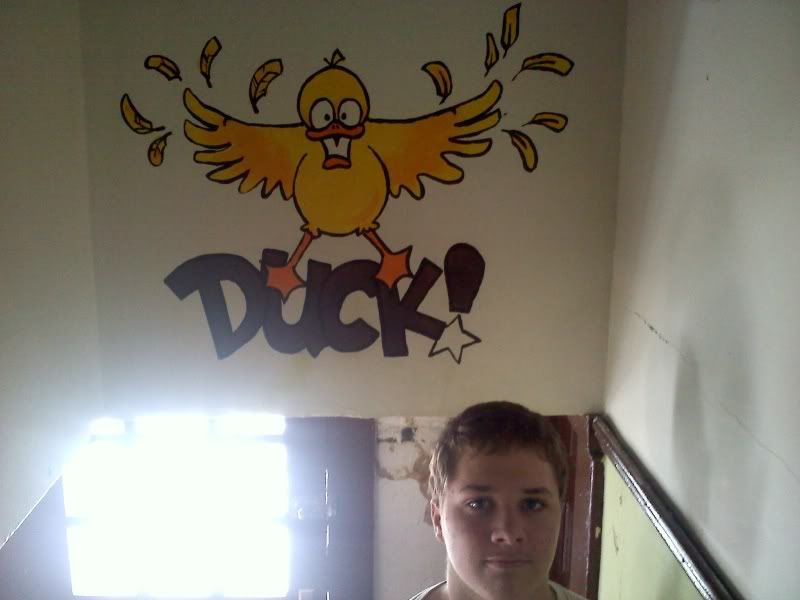 Don't you just LOVE her work?
Debbie just launched her very own custom illustration business
, too! That means you could get your very own Debbie Draws original :) Check out her blog and enter to win her first giveaway. Go give Debbie some bloggy love and
follow her on Twitter!