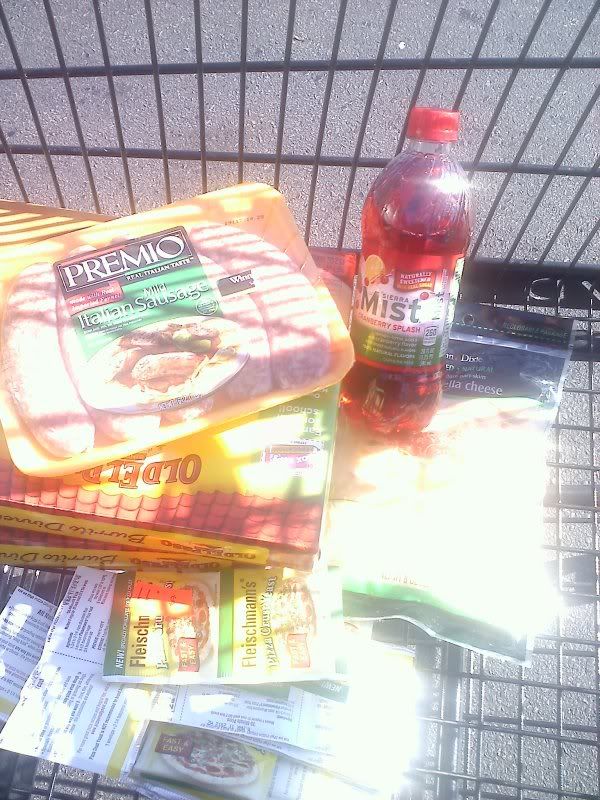 This week I hit Winn Dixie and made out pretty well. My total was 15 cents before tax! That's right for a whopping 15 cents I got:
2 old el paso dinner kits
10 packages of pizza yeast
8 oz bag shredded cheese
16 oz italian sausage
soda
I saved so much, I actually feel sort of bad about it. It feels like stealing. I know I had all the coupons, and I had LOTS of overage. I think what makes me feel bad is the computer requires an override every time a coupon exceeds the price of an item. The store allows overage, but sheesh...the computer shouldn't lock up every time it happens! Even when I have a coupon that is for a free item, the manager still has to come in and override.
I need to note something about the old el paso dinner kits. I don't like them. Well, let me rephrase, I didn't like them until my friend Christine over at
My Bargain Quest
told me she always stocks up on them for the shelf stable tortillas. I can sometimes find refrigerated tortillas on sale for under $1, but it doesn't happen often enough. Buying the dinner kits for 60 cents or less, I not only have shelf stable tortillas but also taco seasoning. It's a much better alternative than buying it all separately. Who says you have to use them together?
The other night, I made taco soup parting out a dinner kit. I still have the salsa and the tortillas. The salsa pack is just perfect for the boys to take on a camping trip without risking the salsa jar breaking open in the cooler. Trust me, that's a mess you really want to avoid.