With the kids home from school for a week on vacation, I'm trying to find filling and easy snacks for them. It's a bonus when the kids can make them on their own.
I found this recipe for
No Bake Energy Bites
on pinterest and I thought it would certainly fill a snacky void for a stormy afternoon.
This was assembled by Danger Girl and Little B. They didn't ask me for any help.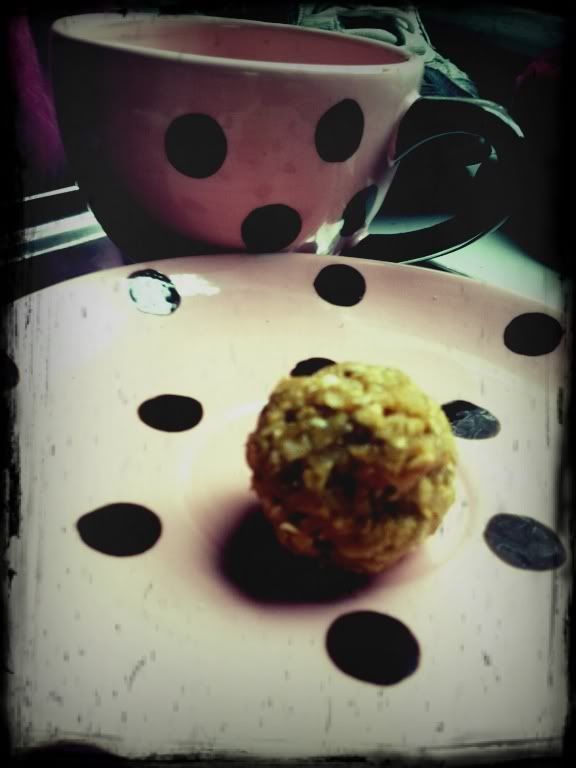 1 cup oatmeal
1/2 cup peanut butter (or other nut butter)
1/3 cup honey
1 cup coconut flakes
1/2 cup ground flaxseed
1/2 cup mini chocolate chips
1 tsp vanilla
Mix everything above in a medium bowl until thoroughly incorporated. Let chill in the refrigerator for half an hour. Once chilled, roll into balls and enjoy! Store in an airtight container and keep refrigerated for up to 1 week.
Super easy right?
The only complaint the kids had was that these were actually
too
sweet! If we make these again, I'd definitely use less than 1/3 C honey. Honestly, I have to wonder if we really need the honey at all. We may try this again later in the week without the honey to see how it holds together.
Definitely a keeper recipe and something to do on the quick for school lunches.
linked up at
flashback Friday
**