I haven't had much time to coupon at all lately. We've been living off the stockpile during the holiday season. Now that the big holidays are over, it's time to stock up again. I hit some great sales today, and let's just say...I hope my kids really like cookies! I picked up 30 bags today! My coupon was expiring...yeah, that's my excuse...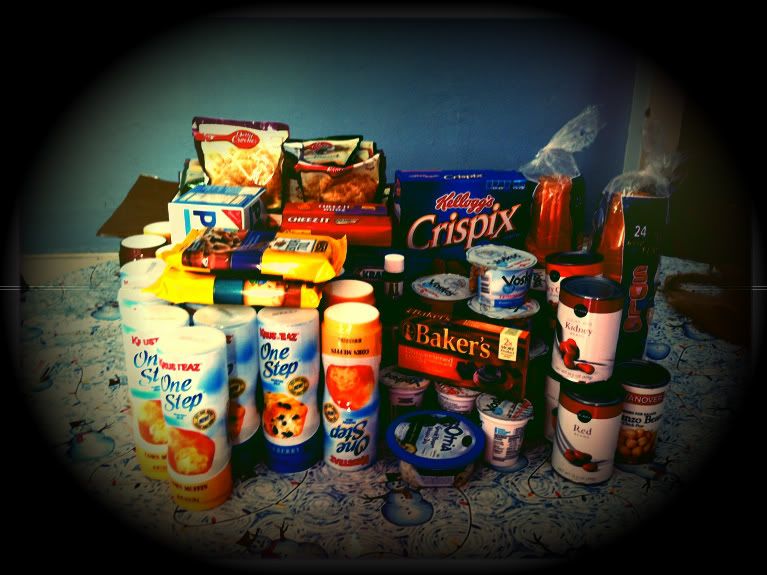 In this shopping trip I picked up:
30 betty crocker holiday variety cookie mixes (only ones on sale)
18 one step muffins
15 greek yogurt
1 box saltine crackers
2 boxes cheezits
2 nestle cookie dough
1 box crispix cereal
1 A-1 steak sauce
1 bakers chocolate
2 solo cups (sorry, they're orange not red :P)
1 otria greek yogurt dip (would have purchased 2 but my printer ate the coupon)
6 cans of beans
1 bag shredded cheese
I managed to save $167! My total BEFORE tax was only $30!
That's not too shabby :D