Alternate title: "Never let your 5 year old pick out the paint."
Before we get too far into this, grab yourself a glass of Tang in collectible glass mug from McDonalds. I don't have any really vintage ones, so the Coke glasses from last month will have to do... and yes,. that really is Tang.
When last we left the ugly entertainment center, it was a lovely shade of primer white. A blank canvas so to speak, ready to taken to the level of "pinteresting..." as one friend put it.
My brilliant plan was to paint it turquoise. Then some black. Maybe add a few pops of red. So it really blended with the decor of the house. I wanted the piece to look like it belonged in the house and wasn't solely a child's toy. I wanted it camouflaged.
It probably would have gone as planned except I started the actual painting while Punky Brewster and Little Miss were home. If, ohhh...only if I had managed to get the blasted thing painted while they were at school. Things would have gone so very differently.
Punky Brewster turned her nose up at the Turquoise. She wanted it to be a "
Rainbow of Colors
", blame I place squarely on the shoulders of our Magical Librarian. We started painting the day she went to the Library Story Time. She has special pants she wears to story time
just
because the sing that song.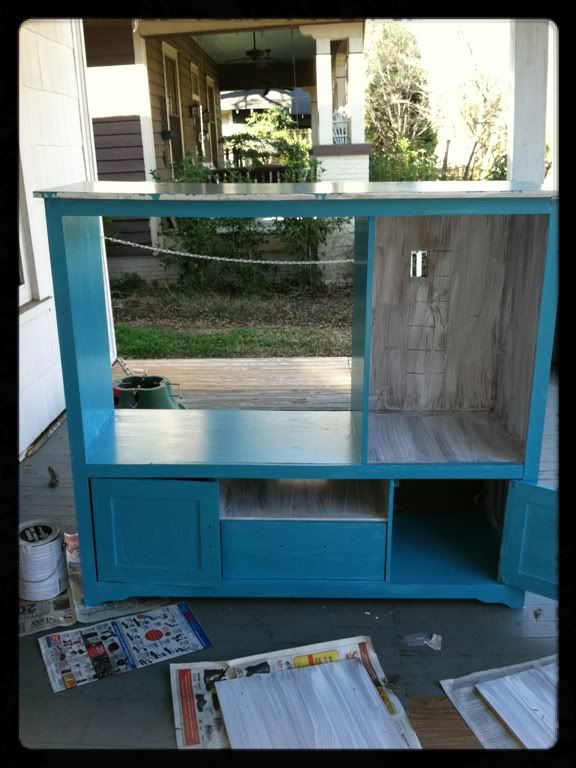 After denying her request to paint it like a rainbow, Punky Brewster suggested we try pink. It didn't sound too bad and if I just did the shelving in it...I had two cans of pink paint leftover from her "Oh look, someone threw up pink everywhere" bedroom (can you tell I'm not a fan of pink?) and let her pick which one she liked better.
I just wanted it done. So I agreed and started painting. Paint doesn't look the same wet as it does dry.
Suddenly, I found myself looking at my bedroom, circa 1986...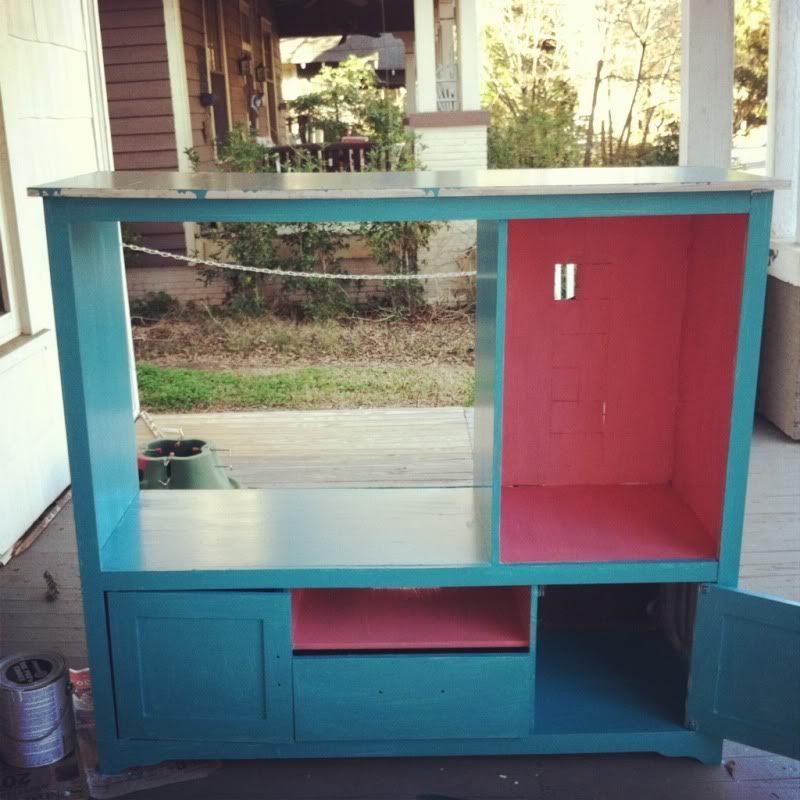 I have a feeling this isn't going to blend as seamlessly into my decor as I once thought. And, I now have to revisit my fabric choices...unless you think I can still get away with some zebra print?
My project right now is on hold until the weather clears. It is raining and the moisture is not letting the paint do it's thing. The whole thing is tacky...well, tacky and paint tacky.