I love carrot cake. Almost more than Costco cake. And if you don't understand the Costco cake love, there's really nothing I can do for you, except perhaps introduce you to their triple chocolate layer cake.
Sunday night I decided to bite the carrot and make
my favorite carrot cake recipe
. It takes work, like any masterpiece. Soaking the
SIX CUPS
of carrots in brown sugar for an entire hour. This isn't an endeavor I undertake on the spur of the moment. I had made a delicious dinner complete with
homemade biscuits
...carrot cake would be the perfect end to the evening.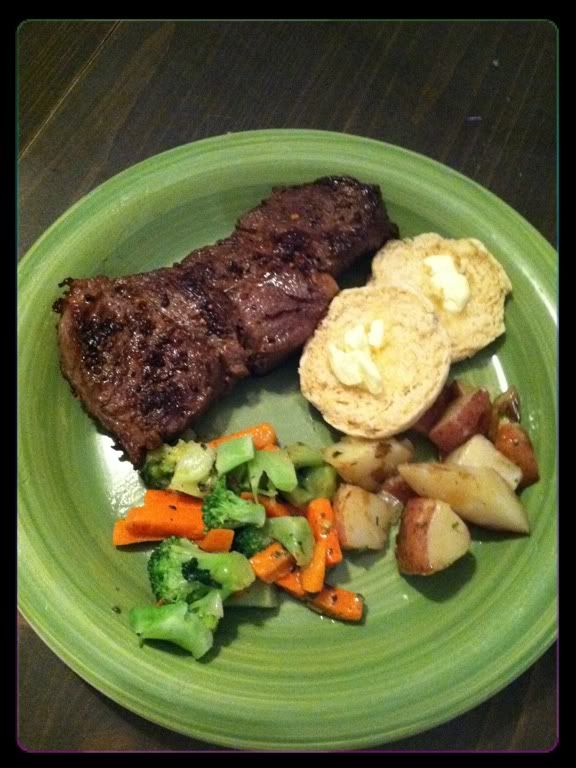 As I stood at the counter, grating the carrots, I heard a THUD and a cry. It took me a moment to register that someone was hurt because it wasn't actually Danger Girl that was injured. This time, it was the second most accident prone person in the house getting hurt: D. He was carrying Little Miss to a well deserved time out, when he tripped on this:
Like the good father he is, he rolled to keep Little Miss from taking the brunt of the fall. But, he landed on his elbow. The very same elbow he fractured in junior high and his mom didn't believe him that he hurt; presumably because he whines so much when he gets hurt. She made him wait three days before taking him to the doctor.
I totally get that now
.
He's complaining it really hurts. I ask him to wait a bit to make sure. Because the last thing I want to do on a Sunday night is to sit in the ER. I want carrot cake!
But, I'm trying to be a good wife, so after about 45 minutes, I agree to drive him to the ER.
I only had 2 C of carrots shredded at that point and didn't even think about macerating the carrots.
Two and a half hours later, we return from the ER (quick trip) with a sling and a "take two advil" not even a call in the morning! Not broken. At least when Danger Girl hurt her arm two weeks ago, we were told to follow up if it wasn't healing right. D didn't even get that.
Back at home, I'm now really wanting that carrot cake. And I don't want to have to wait til the next day to make it.
So I made the second big time waste of the evening.
I tried a new recipe.
I'm sharing the recipe here so you all can avoid it. The basics is you prepare a box of spice cake, add in 2 C carrots, some chopped pecans and an 8 oz can of drained pineapple. Bake.
Take a sample.
Gag.
Spit it out.
I was so sad. The next morning the cake was still sitting on the counter, taunting me. There had to be something I could do to save this cake. The second best thing about the carrot cake is the cream cheese icing. My only hope was to make an amazing cream cheese icing to disguise the taste (or lack of).
Saigon Cinnamon Cream Cheese Frosting
1 8 oz block cream cheese
2 T butter
1 t Saigon Cinnamon
1 T milk
3 C powdered sugar
In a medium mixing bowl, beat together cream cheese, butter, cinnamon and milk until smooth. Add in powdered sugar slowly and beat on low until creamy. Taste. Add more cinnamon if necessary.
I prefer
Saigon Cinnamon.
You can use regular, but I'm not sure how that's going to taste.
I am very happy to report that the frosting was enough to save the cake!