When life gives you lemons, you make lemonade. And when life hands you brown bananas, you make banana bread!
And when the brown bananas are actually plantains?
Why you make Chocolate Chip Plantain Bread!
Plantains aren't as sweet as bananas, so adding the chocolate chips gave it just the right amount of needed sweetness.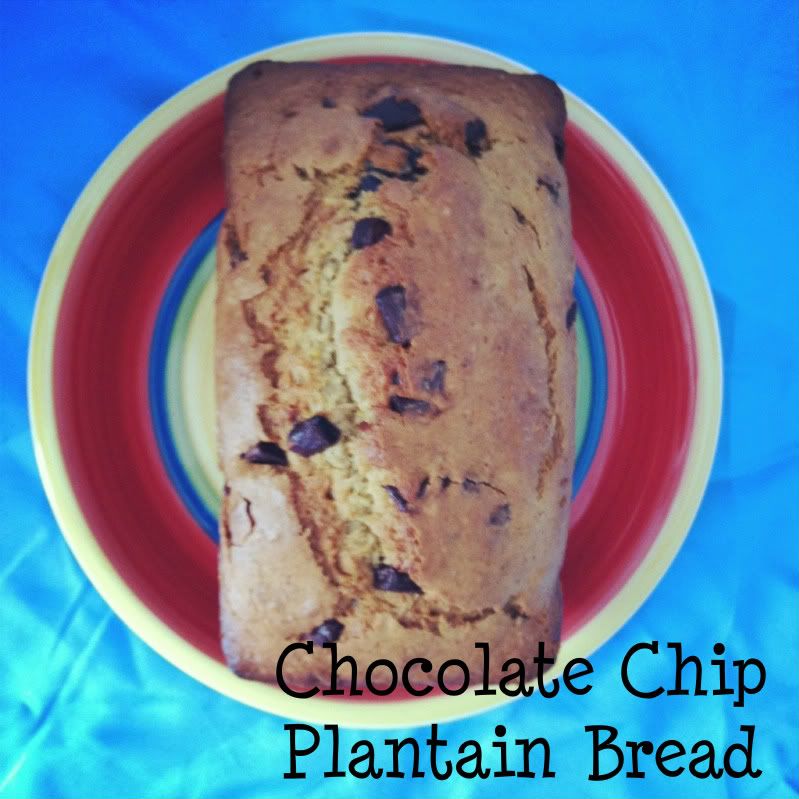 Chocolate Chip Plantain Bread
Ingredients
2 cups all-purpose flour
1 teaspoon baking soda
1/4 teaspoon salt
1/2 cup butter
3/4 cup brown sugar
2 eggs, beaten
3 mashed overripe plantains
1 C chocolate chips
Directions
Preheat oven to 350 degrees F (175 degrees C). Lightly grease a 9x5 inch loaf pan.

In a large bowl, combine flour, baking soda and salt. In a separate bowl, cream together butter and brown sugar. Stir in eggs and mashed plantains until well blended. Stir banana mixture into flour mixture; stir just to moisten. Stir in chocolate chips. Pour batter into prepared loaf pan.

Bake in preheated oven for 60 to 65 minutes, until a toothpick inserted into center of the loaf comes out clean. Let bread cool in pan for 10 minutes, then turn out onto a wire rack.