This year, one of my goals was to do something with the ugly pieces of furniture I've collected. I've been putting it off, but then I found this challenge:
And I figured, why not? I decided this month to tackle one of those things that D never thought I'd actually get around to doing. So I decided to take this: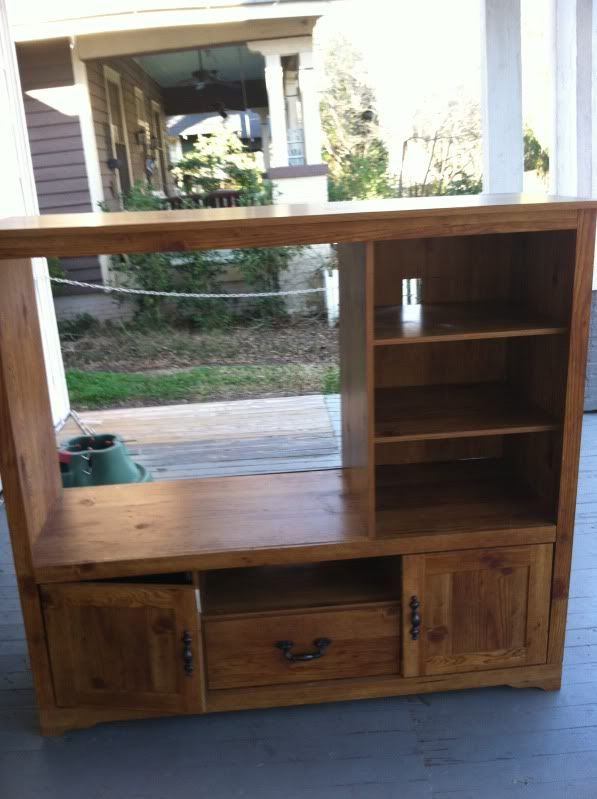 And turn it into something special. Because right now, it's not that special. It's a big ugly piece of cheap furniture a friend gave to me.
We used it for its intended purpose for a few weeks. Then it because a nice place to put all the pretty holiday things. With the holidays over, well...it's starting to become a great place to put all the junk we don't have anywhere else to put. And i just can't have that.
So, I looked around pinterest and found some awesome things people are doing with old entertainment centers. I was impressed. Inspired, even. Inspired to do something a bit different for my girls. No spoilers yet :)
But I can tell you I am making progress because the beast now looks like this: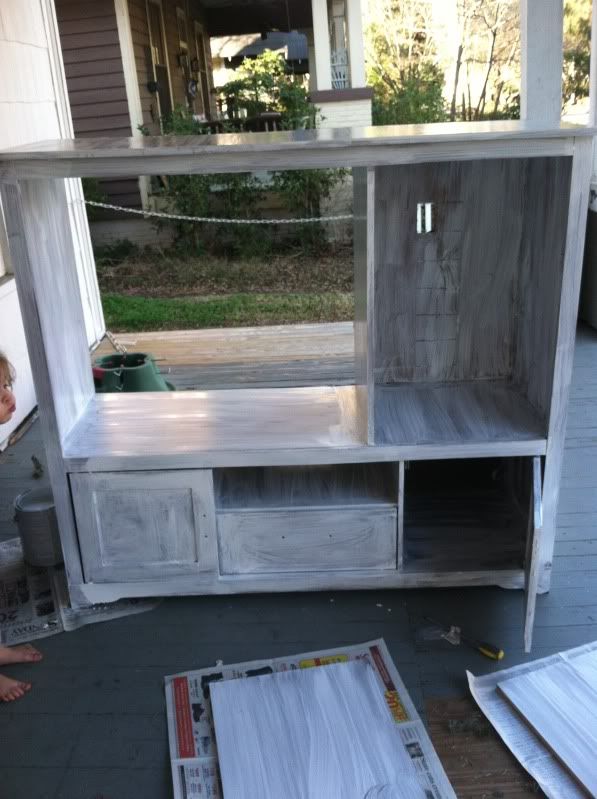 And while I was out on the porch priming, I through in another project: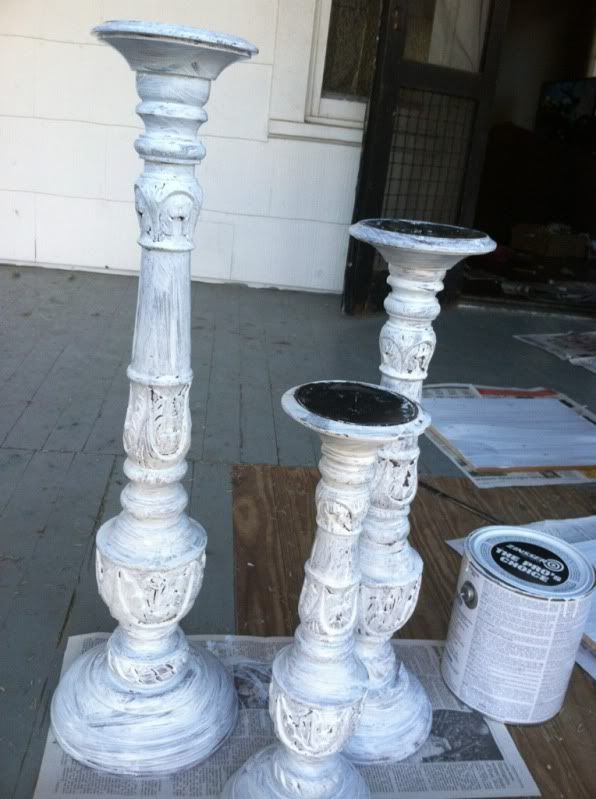 My plan is to get this all done before January 31.
So, what's your impossible goal that you've been procrastinating?