It's a gorgeous Saturday here in 'Bama. The sun is shining and it's a comfortable 72 degrees. I turned off the heater in the house. Trying to remain optimistic that winter won't be back for another go around. The older two kids are up in Birmingham today with D and the younger four still seem to think it's cold outside. So I bribed them. Go outside and I'll make a special treat. In some houses, that means a sweet treat. Around here, special is code for melty cheesey goodness.
Leelee first brought up the idea of the mozarella bites in the cake pop maker. I asked her several times if she wanted to try, but she's been overwhelmed with homework this week.
The first batch cooked a smidge too long. They were crunchy, which is great if you like crunchy bread.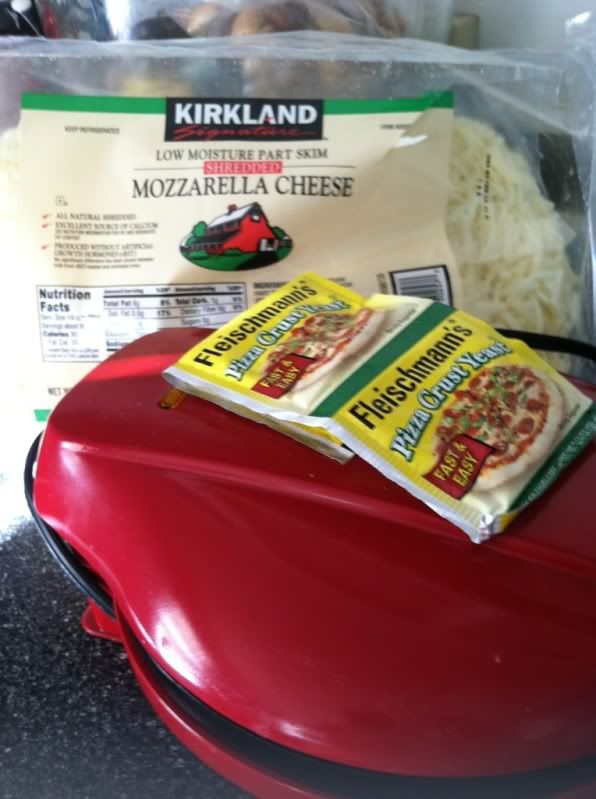 This was a really great way to use up more of that pizza yeast. I used one packet of yeast and followed the directions on the back. I kept looking at it thinking something was wrong. It just didn't look like enough. Then I remembered I usually triple the recipe.
After making the dough, tear off about 1/2 tablespoon sized piece and squish it flat like a pizza. Add in a good pinch of cheese. Then seal up the edges and roll around into a ball shape. I used shredded cheese because it's cheap and we go through large volumes of shredded mozzarella. This recipe would probably be easier using chunks of string cheese.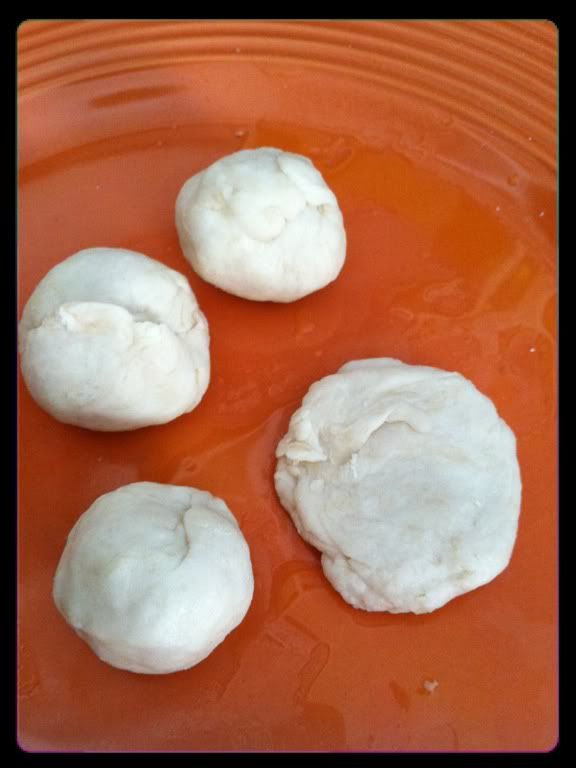 Next, roll the bread balls in melted butter. This would be a great use for a yummy garlic butter or maybe even an herbed olive oil.
Place them in the pre-heated cake pop maker for about 5 minutes. Longer if you want crunchy.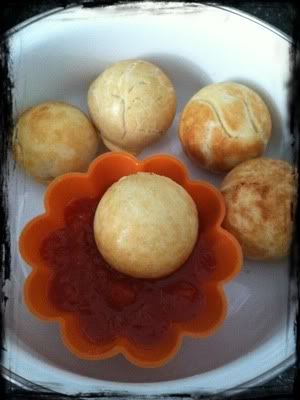 Mozzarella Bites

1 pkg Fleischman's pizza yeast prepared according to package directions
1/2 C shredded Mozzarella
1/4 C melted butter
Marinara sauce
Take 1/2 T portions of pizza dough and flatten to 1/8 inch thickness. Place about 1 t mozzarella cheese in the center of the dough. Fold and seal edges. Roll in your hands to shape like a ball, making sure there are no gaps where the cheese can ooze out.
Roll balls in melted butter, covering evenly.
Place in cake pop maker and bake for approximately 5 minutes.
Serve with warm with marinara sauce.
Yield: 24
Linked to these great parties
Creative Thursday ** Made You Look ** House of Hepworths ** Thingamajig Thursday
Get your Brag On ** Shine On Fridays Kitchen Fun & craft Friday Blissful & Domestic
Happy Hour Fridays ** Catch a Glimpse ** Flaunt it Fridays ** Frugalicious Friday ** Drab to Fab
Days of Chalk & chocolate At the Picket Fence ** Super Sweet Thursdays **
Project Party Weekend ** Weekend Showoff Party ** Tater Tots & Jello
Mop It Up Mondays ** Beautify it Mondays ** Addicted to Recipes ** Cure for the common Monday
Busy Mondays ** Randees Organized Chaos **