I got a call at nearly 9 p.m. tonight that no parent wants to get: Little B's teacher is taking a new job and they are putting together a gift basket. I could either send money (we don't carry cash) or send a gift (did I mention it was nearly 9?)
So with the little kids already in bed, and D not even home from Scouts, I knew the only way to solve this was to turn to Pinterest.
And, once again, Pinterest saved my bacon. I was able to find a super cute gift idea and I had all the things ready to put it together!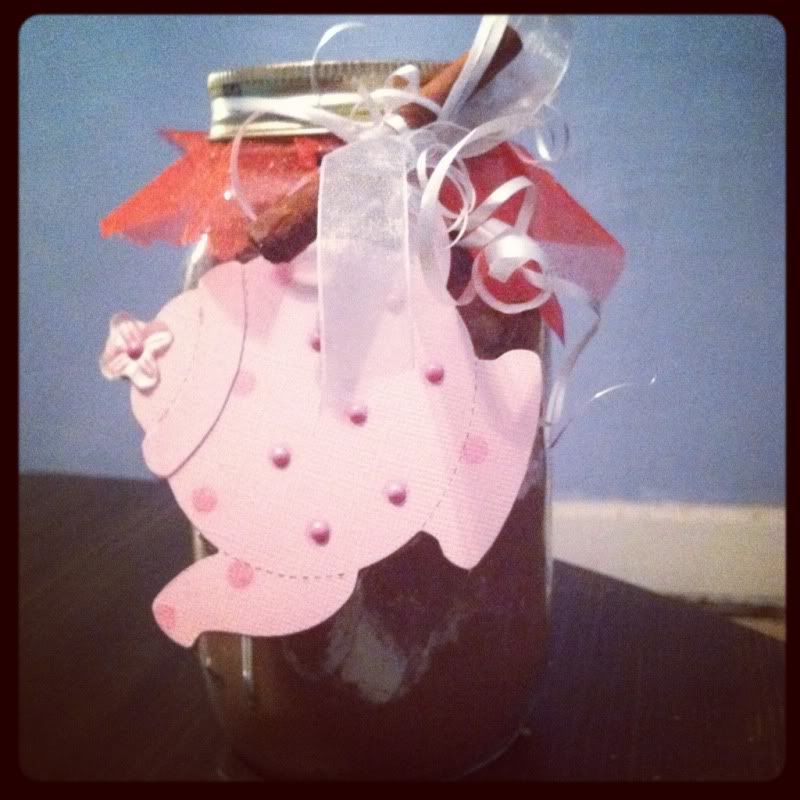 Mexican Cocoa in a Jar
1 C cocoa powder
1 C dry milk powder
1 C packed brown sugar
1/2 t salt
1 T cinnamon
3/4 C chopped chocolate (preferably mexican, but in this case hershey mini chips)
Layer in a jar. Decorate with whatever you happen to have on hand.
Who knew this die cut I got in a scrapbooking swap nearly five years ago would finally come in handy? And they call me a craft supply hoarder? Bhwahaha I knew I'd use it eventually.
To use: Dump mix in a jar. Measure out 1/3 C mix into 1 C boiling water. Store remaining mix in an air tight container.