Normally, I don't advocate shelf clearing. It's not nice.
But, I broke my coupon rules this week and cleared a shelf completely in the name of charity.
Danger Girl's school is doing a pet supplies drive for our local humane society. I had a stack of coupons for kitty treats. And the right sale came up.
The first day, I bought up about half the shelf. I just couldn't bring myself to take all the treats. So I went back a second day. I took Danger Girl to the store the second where we snatched up 14 bags of cat treats and a bag of dog food (and a few other goodies) so we could hit our total to use another $ off total purchase coupon.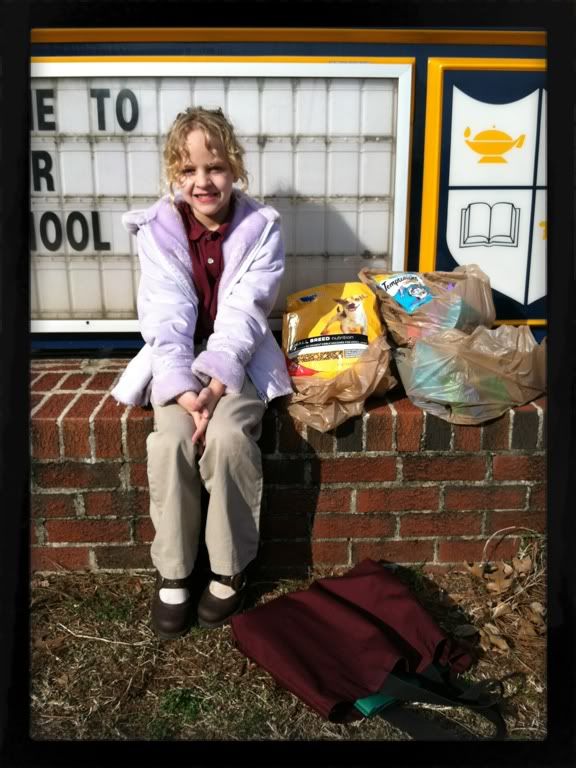 She was able to bring in 44 bags of kitty treats, plus the one bag of dog food. Danger Girl wasn't able to carry it all in by herself.
The retail price for all of this was approximately $85 and we spent $10.
/Danger Girl is a big animal lover. She wants to be a vet when she grows up. I knew this particular project was very important to her, so it was important to me to get the most we could (for the least amount of money of course!)
I'm anxious to see how much her class was able to gather together for the humane society!