One of the big questions I get asked is what we do with items in our stockpile. Today, I picked up 28 boxes of cereal for $28. This will last us about a month.
The obvious answer to what we do with the large quantities of food we buy is eat it of course!
But, there are days like today where we get a little more
creative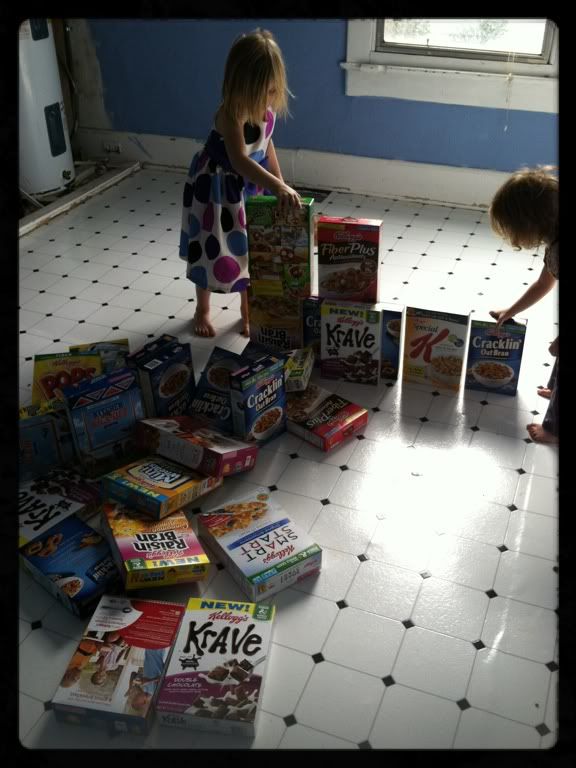 The fun isn't just for the little kids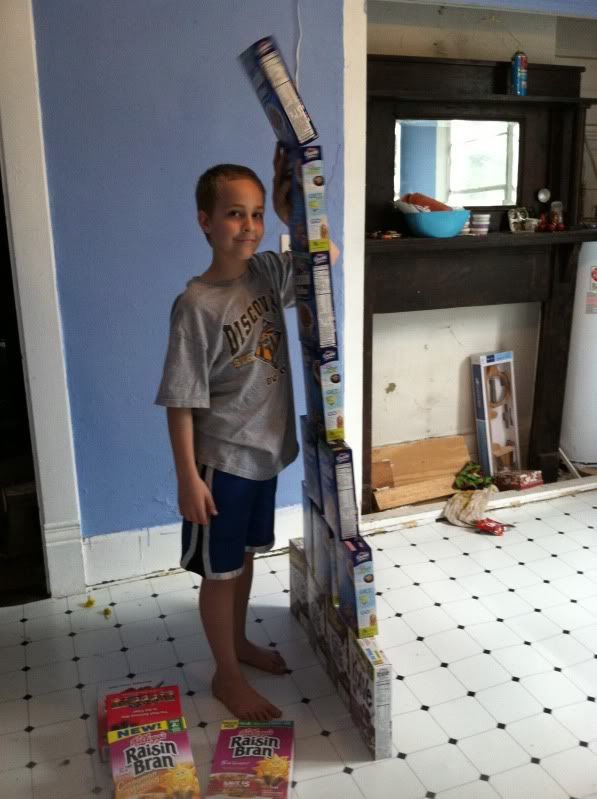 BTW: to get the cereals at this crazy low price, I took advantage of the Publix 50% off ALL Kellogg's cereal sale, and used several high value internet print coupons, plus two competitor coupons for $5 off total purchases.