There are only a few things I stock up for in preparation of the zombie apocalypse:
tooth paste
tomato products
Cracklin Oat Bran
The first two, mainly because I hate shopping for them. The cereal is because it only goes on sale twice a year at Publix and it's D's favorite.
Today was stock up on Diced Tomatoes day. I snagged 30 cans of tomatoes for a whopping $7! The breakdown is just about 25 cents a can! That's 85 percent savings for those doing the math.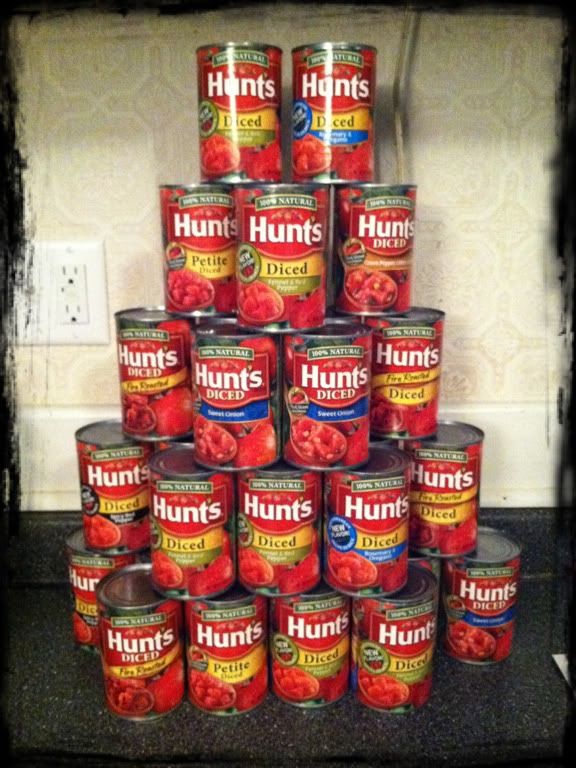 Tomorrow, I go back to Publix for the cereal. It will only be about 70 percent overall savings, but Cracklin Oat Bran is
special
. It never has a coupon for it and it doesn't go on sale by itself unless its part of Publix's 50 percent off all Kellogg's cereals. And I have a coupon for $1/3 Kelloggs cereals that expires tomorrow.
This is where tracking the sales really comes in handy. I knew these two big sales were coming up so I made sure to snag those particular coupons to match with the sale even before the sales were announced. I don't normally track cycles but these two, I remember.
I also did a happy dance in WinnDixie today and texted a friend to let her in on a deal on Angel Food cake: Another product that is rarely included in sales. I snatched up the last three boxes for just $1.25 each! It would have been a better deal, but I hadn't been able to get my hands on the great cake mix coupon from two weeks ago. Oh well...There will be other deals :)