I love hitting the clearance section. I can always find some super deals.
I was completely prepared to brag on the 15 cent yoplait I scored at Winn Dixie this week, until I hit the Walmart today. I was able to use coupons and clearance items to score 85 percent savings at Walmart! I did a total happy dance.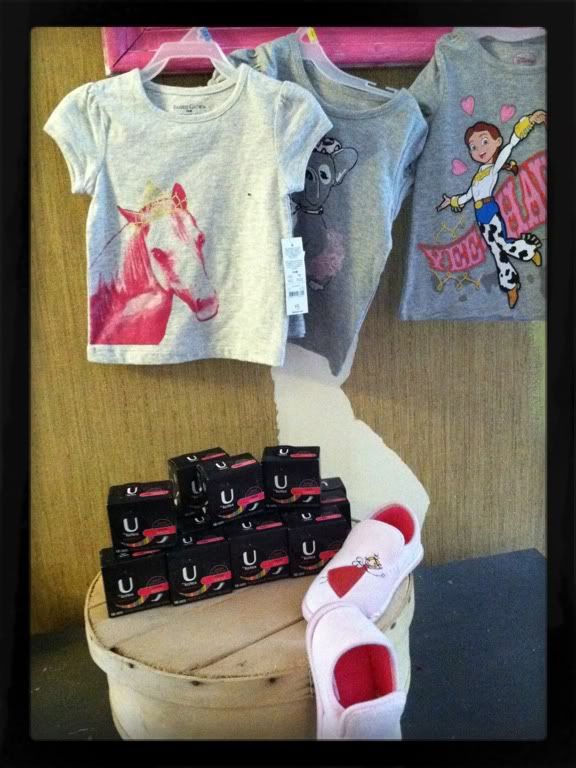 Little Miss is turning 3 on Easter Sunday. I was able to pick up these shirts for her for just $1. The slippers are for Punky Brewster. Normally $11, and I scored them for $1! And the "ahem" lady products...Those were $1.24 each and I happened to have $1/1 coupons!
I spent less than $10 for 15 packages of liners, a pair of slippers and three shirts!
How awesome is that?
The WinnDixie savings this week were pretty good if you looked at what I was able to grab overall.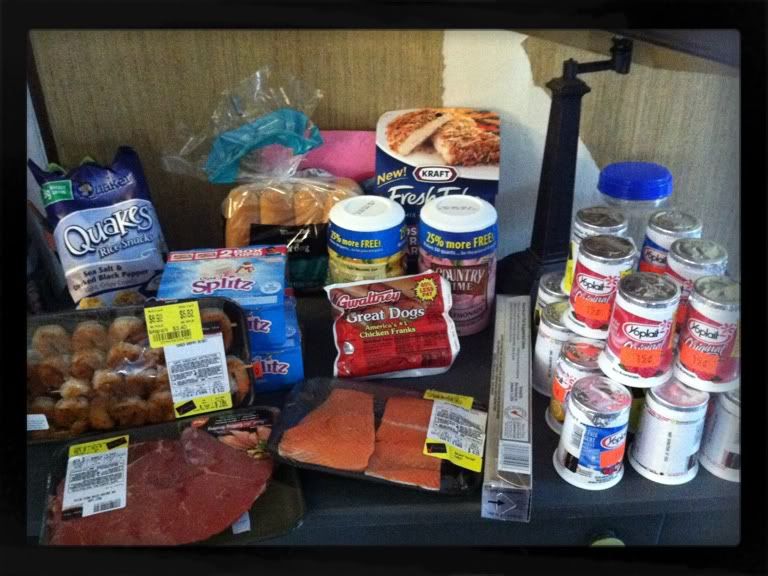 1 lb of sirloin steak
Cajun shrimp skewers
Salmon
Hot Dogs
2 Splitz Yogurt
1 quaker rice cakes
Hot Dog Buns
Tin Foil
Fresh Taste Cheese/Bread Crumbs
2 Lemonade
18 Yogurts
The yogurts were a great deal. I've never seen the priced that low before. And yes, I cleared the shelf. I admit it.
The clerk said I needed to eat them quickly, but with 6 kids, that many yogurts will last three days, tops.
My total was $21...and I only used THREE coupons! Gotta love the discount dairy and meats!
And, we can't forget the stop at Publix. It was a big week! I don't normally shop three big retailers in one week.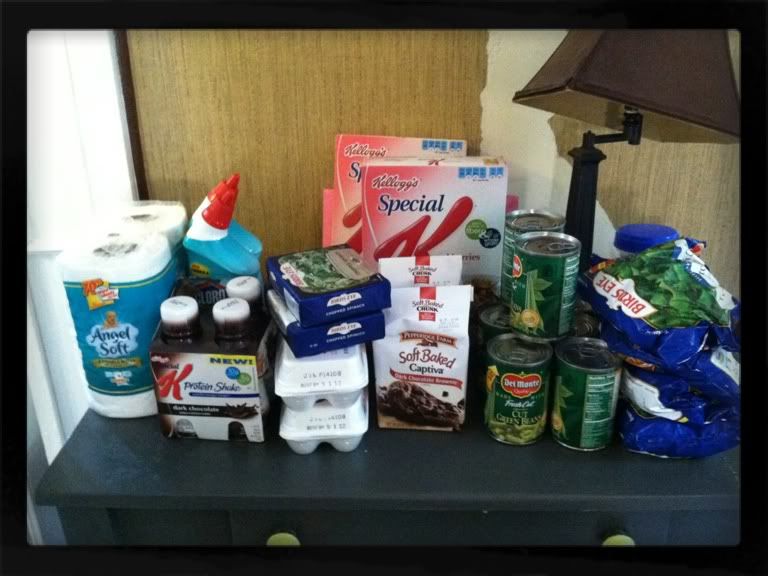 1 pack TP
2 Toilet Cleaners
Special K protein drink
2 dozen eggs
2 boxes cereal
2 pepperidge farm cookies
8 cans green beans
6 frozen veggies
5 ramen packs (not pictured)
My total for this trip was just $19!
What were your great bargains this week?
Linked up at:
I Heart Publix
Southern Savers