I have a dark confession to make.
You know those crazy people who show up at midnight openings of movies in costume?
I'm one of them.
Last night was the opening of
The Hunger Games
. I loved the books. Survivor meets
Lord of the Flies.
A group of us got together
in costume
a full Capitol makeup thanks to a very talented make-up artist friend. We also had a lovely meal of Hunger Games inspired foods!
Fish shaped cheese biscuits representing District 4.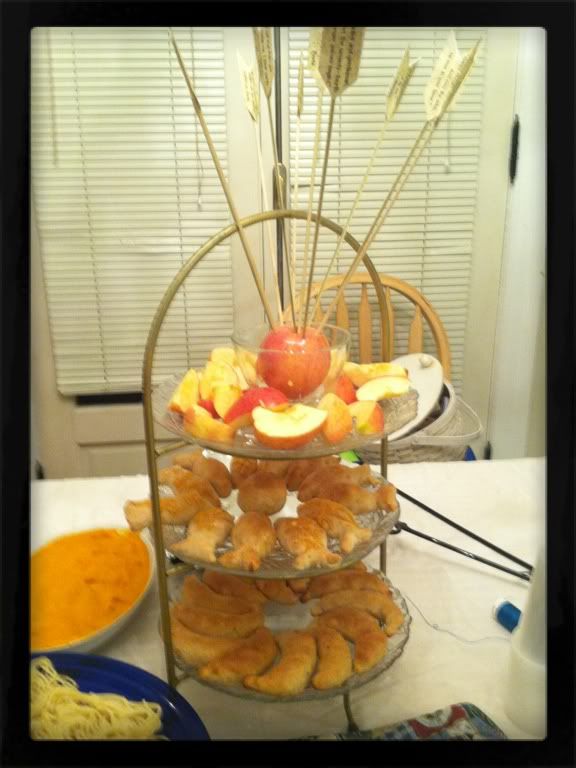 Each arrow had a quote from the book! So Creative!
For my contribution for the evening I made Angel Food Cake filled with Nutella and topped with "Nightlock."
Recipe is at the bottom of this post!
After eating, I was able to get all
Effie'd
Up.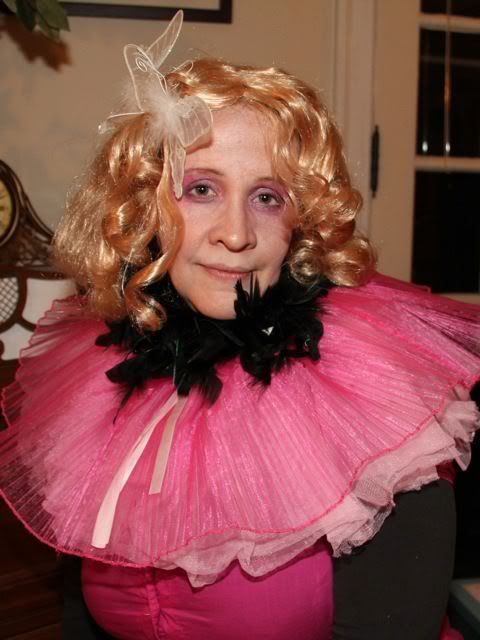 Leelee dressed at Katniss. She had the scowl down really well. I got props from random teens who shouted they loved my costume! I even had people ask for pictures. It was by far the best costume for a midnight showing I've done. There were lots of kids dressed at Katniss and Peeta, but I was the only Effie!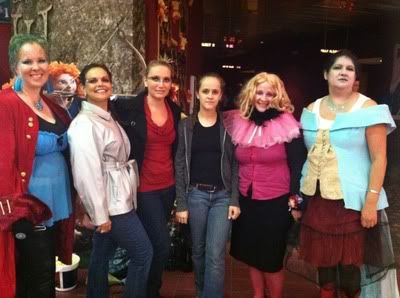 Nutella Filled Angel Food Cup Cake with "Nightlock"
1 Angel Food Cake prepared according to package directions and baked into cupcakes
1 jar Nutella
1 package frozen berries, defrosted, reserving juices
With a serrated knife, cut each cupcake though the middle giving a top and bottom. Spread 1-2 Tablespoons of Nutella between the layers of cake.
Arrange berries on top of cake. One large strawberry and two-three smaller blueberries or blackberries. Spoon 2 spoonfuls of the juice from the defrosted berries on top of each cake.
linked up at:
Handy Man, Crafty Woman
Mrs. Hines Class
Project Queen
The Shady Porch Rock nShare
Redoux
Cups by Kim
Our Delightful Home