I found a pin. Deep Fried Cadbury Eggs.
Oh. My. Goodness.
right? RIGHT?
I live in the south. People deep fry everything. Why not a chocolate egg?
So, I picked up some eggs on clearance.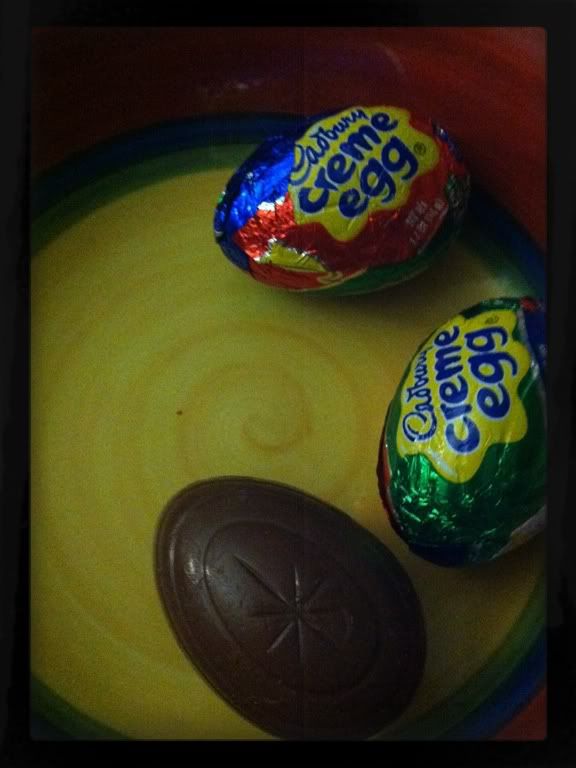 I heated up some oil in a pan, stuck a stick in the egg...and dipped it in. Easy Peasy, right?
That's NOT what it looks like ROFL
That would be how the deep fried egg did not make it from the pan to my plate.
See, chocolate heated tends to melt. And liquid does not stick to ... sticks.
I was so disappointed.
Then, THEN, I decided to look at the pin and read the instructions.
Instructions help.
Like, please create a batter and coat the egg in that, before immersing it in hot oil.
Oh.
It's not a pin fail. It's a Me Fail.
Now, if you have cadbury eggs lying around or want to pick some up on clearance,
check out the instructions before proceeding.
And, have a good laugh at my expense.