I've been hitting the farmer's market fairly often for the culled fruit. And the apples on the last run were a bit more damaged than I knew. The girls weren't all that interested in eating them.
So what to do with all of those apples?
Applesauce of course!
I searched for several recipes and most of them involved a sieve or straining the applesauce. Way more effort than I wanted to expend. I also didn't want to spend the time peeling enough apples to make applesauce for my family. That's a lot of apples!
Normally, I'd use my
pampered chef apple
guillotine, but the apples were too soft for that. There's a story behind referring to it as a guillotine. And yes, it involves a trip to the emergency room. I don't bring it out too often because of that!
In the end, I used my dollar store apple corer to core through about a dozen apples and tossed them in my crockpot. Added water, sugar, cinnamon and flipped that baby on for a few hours.
And just like that...homemade applesauce!
This recipe will make a monster amount of applesauce. Please feel free to half (or third) the recipe to suit your needs. Apologies for not having photos. As Punky Brewster said, "Mama, this is so good I just want you to pour it right into my mouth!" Needless to say, no leftovers.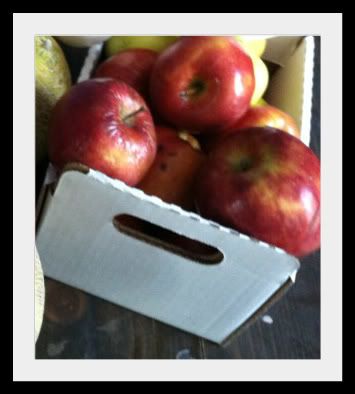 Nice n Easy Crockpot Applesauce
12 apples, cored and slice (peeling optional)
1 C water
3/4 C white sugar
1 1/2 t cinnamon
3 T lemon juice
Place all ingredients in crockpot and cook on high for 4 hours. Mash with a potato masher.