This is a Sponsored post written by me on behalf of Whitney Farms for SocialSpark. All opinions are 100% mine.
It's no secret I consider myself a black thumb. In our last house it wasn't a big deal because our house was at the end of the block on a very quiet street. People didn't notice the house and it didn't matter if I had a garden or not.
In the new house, things are completely different. We live on a major cross street. We have a house people know. Yes, the big grey and white house. Being close to a stop light, people are often stopped in front of our house...you know, looking at it. And noticing things.
So now, I have to do something about the garden. Like keeping it alive.
I'm lucky to have a great neighbor who is helping me learn the ins and outs of gardening and giving me clippings from her yard.
The hydrangeas are on their second summer with us now. So I guess I'm not as terrible at this gardening thing as I thought!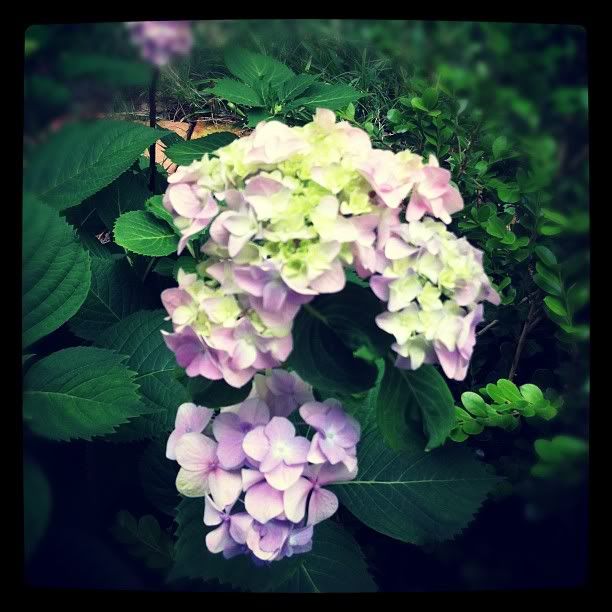 Aside from keeping the front of the garden going, we're also planting a vegetable garden. And, I'd really like to keep it organic. If I'm going to take the time to grow my own food, I want it to be the best possible, with things like organic soil.
Whitney Farms has organic plant food. I didn't realize I needed to feed my food in order to make it grow. If I want organic produce, I need to feed it Whitney Farms organic plant food
Whitney Farms® has 25+ years of leading gardening experience and has improved their products to have:
-low to no dust
-no manure odor
-easy to apply
-Contains beneficial microbes
-Specially designed protein-based blends provide your plants with both macro and micronutrients they need to grow and thrive
The no stinky manure smell and easy to apply are reason why I plan to use this brand of plant food in my garden this year. It doesn't hurt Whitney Farms is offering a $3 coupon to try out their product line! You know me, if there's a coupon for it, I'm going to try it!
My gardening goal this year, aside from keeping things alive, is not to have to buy produce this summer! Hopefully by actually using plant food, I'll increase my chances LOL