I mentioned yesterday about having this ugly albatross sitting in my living room.
It's a UFO.
An Un Finished Object. I need to get it done. It's holding up several other projects around the house.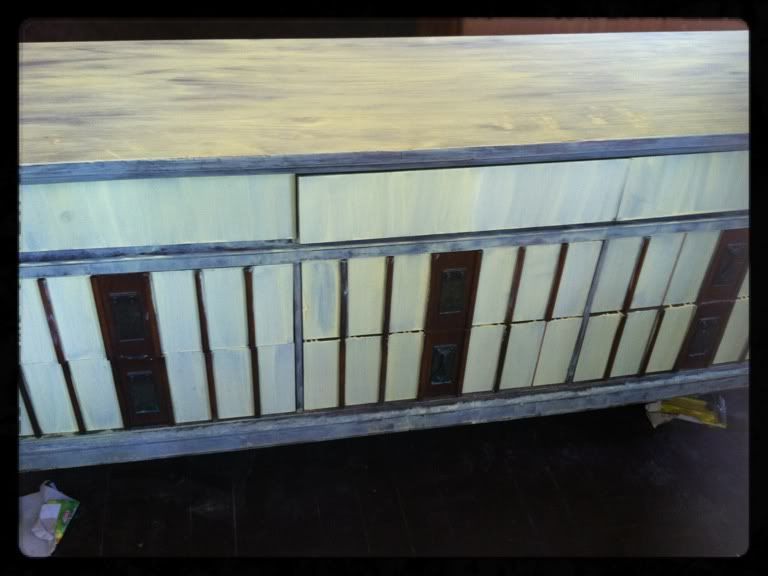 This will soon be an entertainment console thingy
Kind of like a clog in the plumbing that backs up your bathroom sink. Oh wait...I've got one of those, too. For real. That gnarly clog from the
birthday party is back
.
And since I really can't do anything about the blockage in the sink (that's D's area of expertise), I can spend time working on that UFO.
I know I'm not the only one with a project that you're avoiding. A project you'd really wish some little green men with tools would come in and finish for you...
That's why I've teamed up with
Kim from
The Money Pit
Lisha from
One House One Couple
Shelby from
The Bean Sprout Notes
JoAnne from
Double Wide in the Sky
To bring you all the very first UFO Challenge!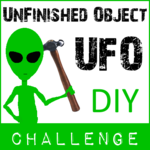 Aren't you excited?
Grab a button and let us know which UFO you're going to be proving is an actual project and not just a myth you want to believe will one day get finished.
Our link party will open on May 1 and run for a full week. I know, that's not a lot of time to get the project done...but that's the point. These are projects we've already started and for whatever reason, have put off. When you link up on one of our parties, it will show up on all of them :)
So now, it's time to just run with it. Get those projects DONE and then brag about it!
Be sure to check out my party sisters to see what UFOs they plan to tackle and show them some love and encouragement!