A bit of up and down in the garden this week.
First, we finally got the cuttings from my neighbor planted!
I found some bricks stacked up along the side of the house and created it's own little space. I was happy to find the soil in this spot was nice and brown. Unlike the clay soil we had at our old house.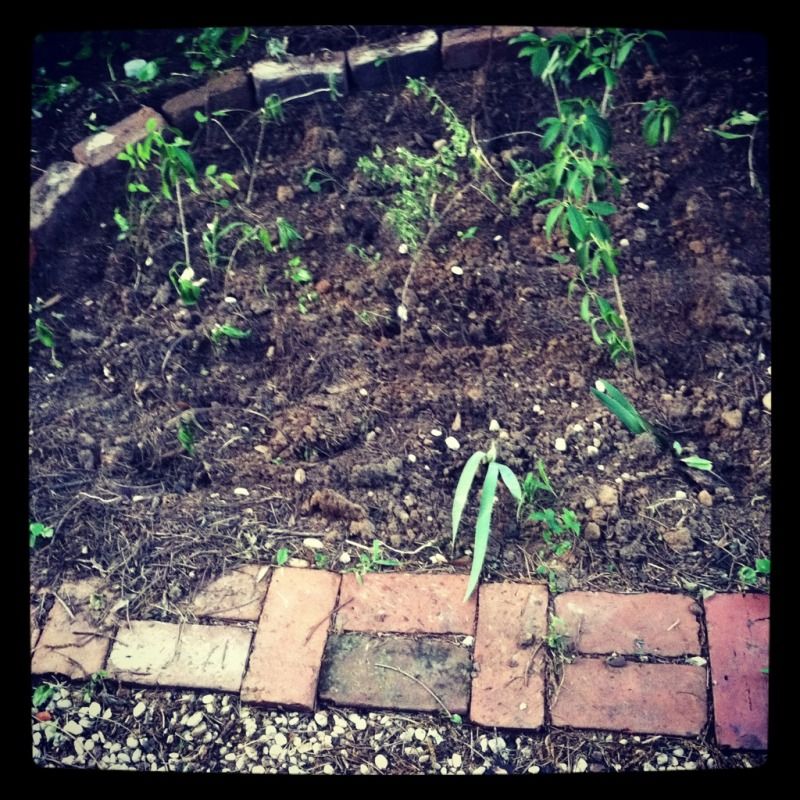 Still no idea what I'm growing!
My tomato plant is doing well.
And I have peppers growing, too!
In the backyard, it looks like we're going to have a wonderful harvest from our pear tree.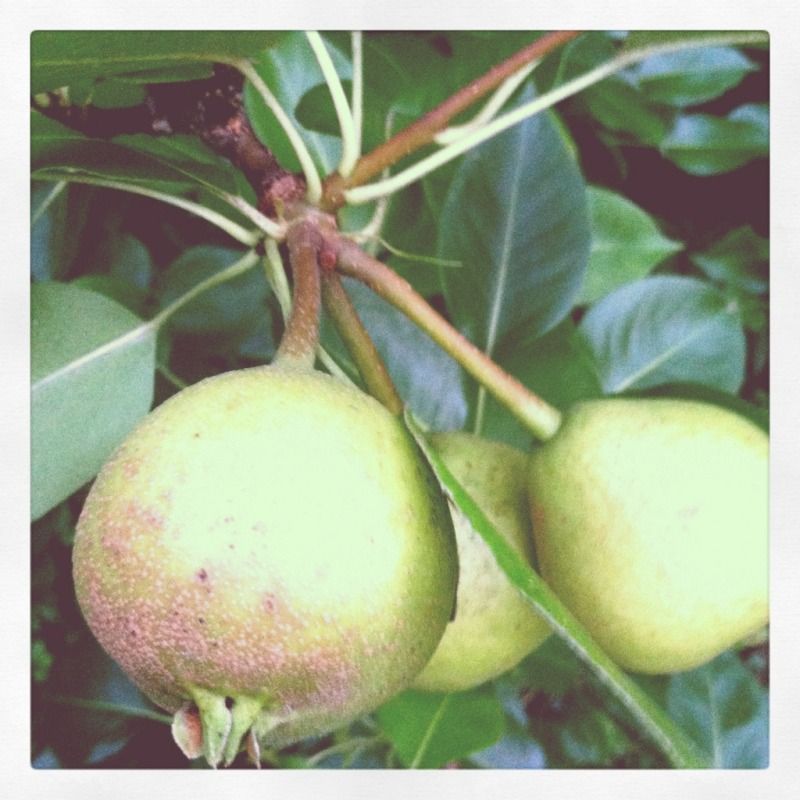 These should be ready in late summer
And on to the bad news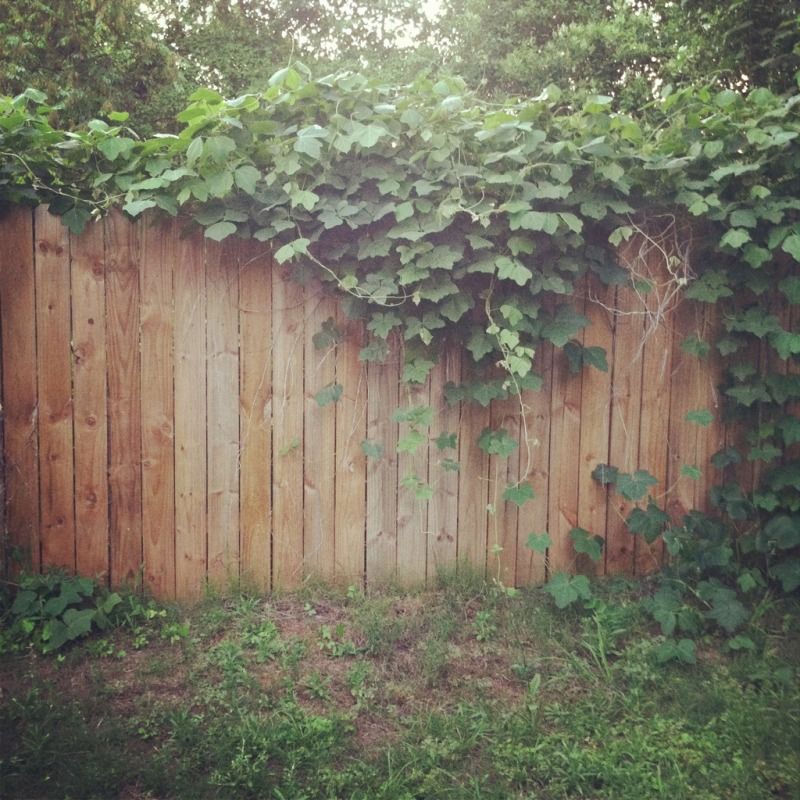 NOOOOOOOOOOOO
Don't let the pretty picture fool you. That's Kudzu. That's a bad thing. And it's overtaking the fence and is eying my pear tree. We have to do something about that quickly.
Those would be my hydrangeas. My little sweeties decided to give me flowers for Mother's Day. So they picked ever last flower. And it looks like maybe some of the neighbor's gardenia, too. Maybe it's not too soon to dry them? We're going to give it a shot.
Linking up to these parties:
Cottage Garden Party
**
Days of Chalk and Chocolate
**
Flaunt it Fridays
**
Shine on Fridays
**
Friday Flair
**
Home Sweet Home
**
Fabulously Flawed
**
Weekend Showoff Party
**
delicately constructed Fridays
**
It's a Hodge Podge Friday
**
Weekend Project Party
**
It's Overflowing
**
i should be mopping the floors
**
Shaken Together
**