home sweet home!


It was a nice and boxy house.
One day, Mother went grocery shopping. She came home to find Father and all the children in the kitchen with towels cleaning up water off the floor! This was not a good thing. Mother did not like it, not one little bit. Father said the pipe under the kitchen sink came loose, but he fixed it. They were just cleaning up the mess.
Mother smiled.
Until she took over cleaning up the water. Mother would wipe the water, and more water would come!
Mother frowned.
Mother told father she thought the dishwasher was leaking. Father did not believe her.
Mother frowned. She cleaned the water and left. She came back to find more water.
She told Father again that the dishwasher was leaking. He rolled his eyes but went to look.
The dishwasher was leaking.
Father fixed the dishwasher and all was well.
The very next week, Mother told Father she thought the pipe in the upstairs bathroom was leaking. There was a spot on the ceiling where water had once leaked a long time ago and Mother thought it looked bigger. Father did not believe her. Father took a picture of it, so he could show Mother later that it was exactly the same.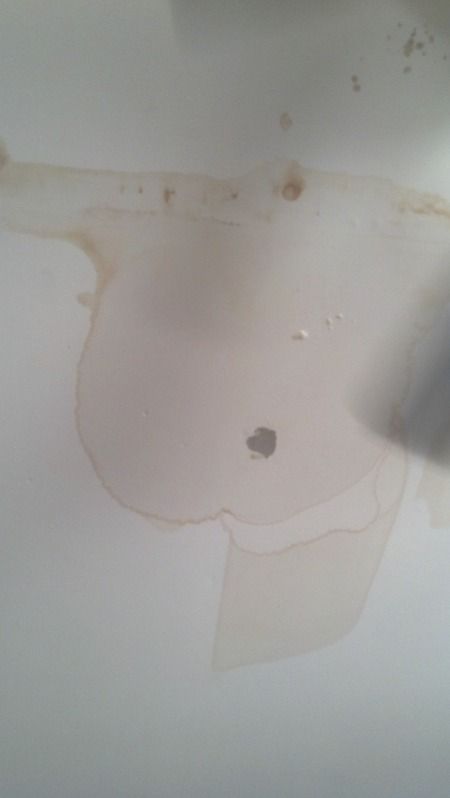 drip
Mother did not believe Father.
That night, she went to bed. She didn't sleep well because she drank a coke at the movie theater. Coke keeps Mother awake at night.
In the morning, Little Sister woke bright and early. Mother was very tired, but got up anyway to make her breakfast. Mother walked across the floor of her room when...
SPLASH
Mother walked through a puddle of water on her bedroom floor!
Mother frowned. Mother was not happy. Father was wrong again.
Mother woke Father. Now Father was not happy, either.
Father began pulling up things in the bathroom upstairs to figure out what was leaking. Father thinks he may have found the leak. Maybe.
Father decides to check from below...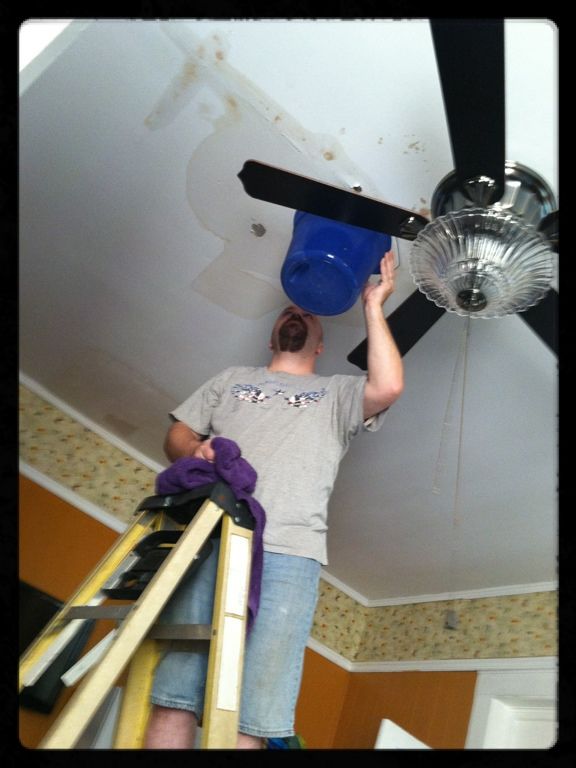 drip drop
Father spends the morning working on the leak. Mother humors him and buys donuts. She then lets Father take her to lunch. Because Father ought to be very sorry he did not believe Mother again.
Now, Father gets to spend the long weekend fixing a ceiling and doing many other tasks Mother has picked up. Maybe next time, when Mother says she thinks something is broken, Father will listen right away!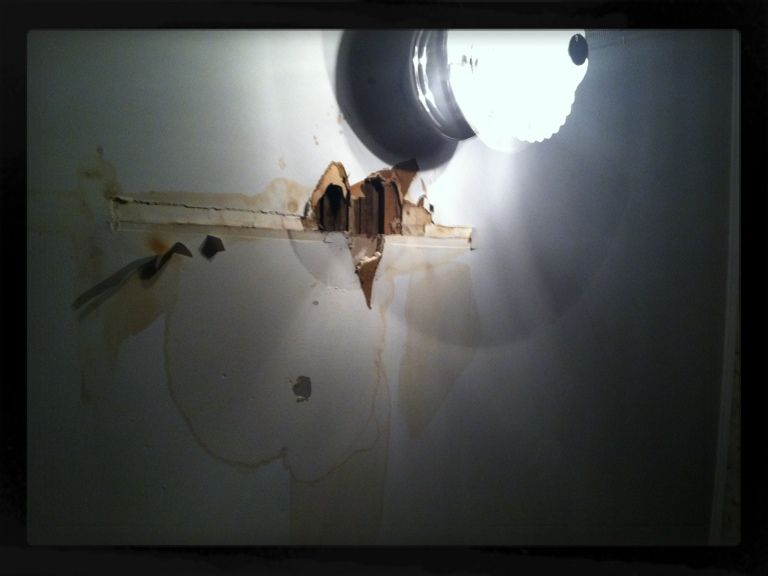 Please let this be...
THE END
linked up at:
The Sunday Stop
**
Weekend Bloggy Reading
**
Project Party Weekend
**
Shaken Together
**
Meet Me Monday
**
Mop it Up Mondays
**
Maiden D'Shade
**