I've taken the last few weeks off from shopping aside from trips to the Farmer's Market. The sales just haven't been terrific.
This week, I took the opportunity to stock up on soda in preparation for 4th of July festivities.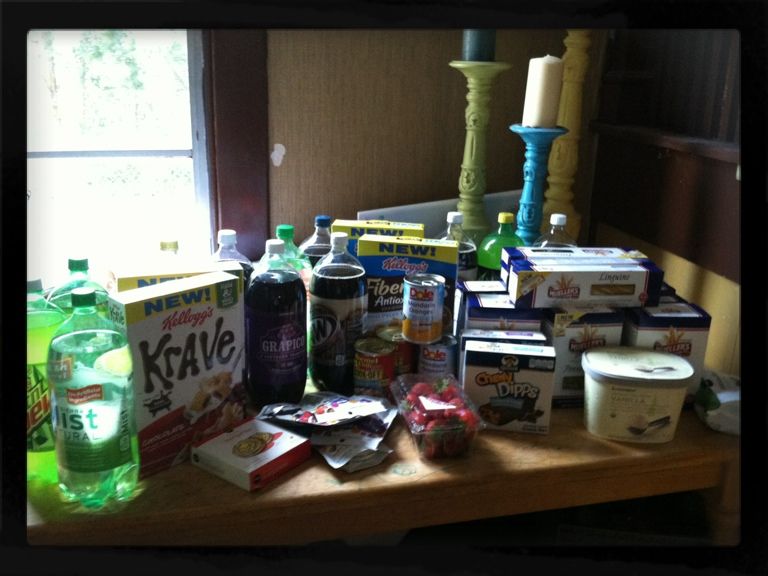 I spent $35 pre-tax and came home with:
13 bottles of soda @ 50 cents each
margarine
5 cat treats @ 50 cents each
strawberries
organic vanilla ice cream
2 cans chili
2 cans mandarin oranges
frozen veggies
4 boxes of cereal
2 boxes granola bars
12 boxes of pasta @52 cents each
Not too bad, I guess.
I really splurged this week since we didn't really *need* the snacky foods. I ended up being coupon fairy as I had many coupons that were expiring tomorrow. I just didn't need 20 boxes of pasta right now!