I admit it, I get on food jags, just like my kids.
This time, I place the blame squarely on the shoulders of Sarah from
Fantastical Sharing of Recipes.
Blame can also be placed with Mrs. White from
Little Homemade Housewife
for participating in the Grow Swap Share blog swap that
I participated in last week
.
You see, Sarah shared a recipe on Mrs. White's blog for
Jalapeno Popper Grilled Cheese sandwiches
.
I know, right?
I just happen to have a bumper crop of jalapenos in my garden and I just happen to love melted cheese...
So me being me, I just looked at the pictures and at the ingredient list, looked in my fridge and decided I could totally make that with a few little changes. Because I'm
a rebel
lazy.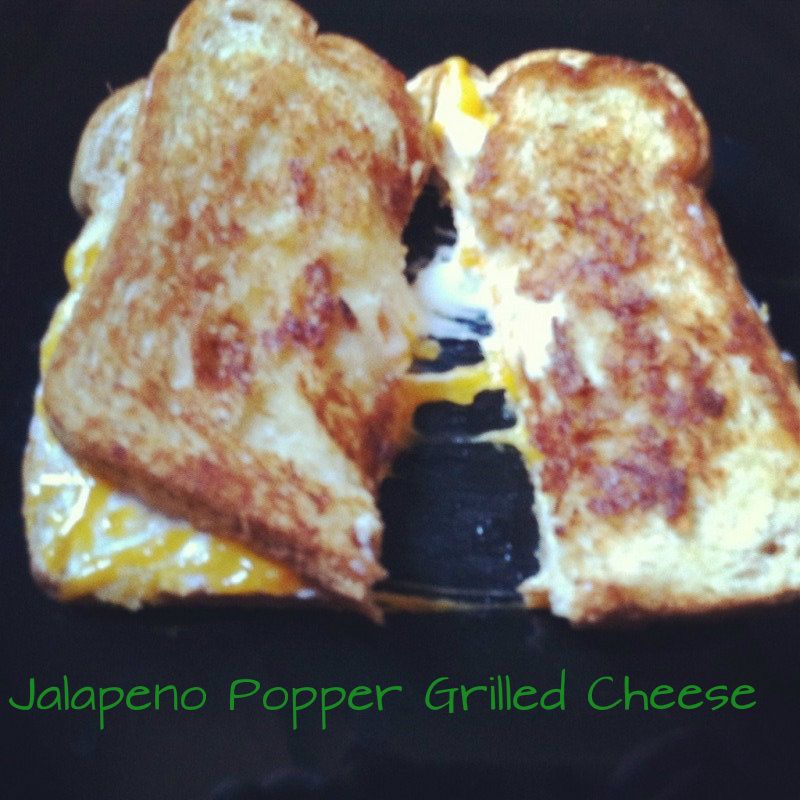 Ingredients
Jalapenos
Philly Cooking Cream (plain)
Cheddar Cheese
Bread
Butter
If you're not me, you'll have a fancy grill and can roast your jalapenos on the grill. If you are me, then you grab a skewer and poke the pepper and stick it into the flame on your gas stove.
(side note: this is also a great way to toast marshmallows. Don't knock it)
Once the jalapenos are nice and charred, dice them up, then mix into about 1/4 C of cooking cream.
Spread cooking cream on the sides of two slices of bread, then add shredded cheddar in to the middle. Put the sandwich together, butter the bread and well...cook your grilled cheese sandwich in a pan.
These are amazing. Delicious. Super easy to make. And probably not all that good for you.
linked up at these awesome parties:
Wednesday Whatsits ** Penny Pinching Party **Wildly Original ** Mom on TimeOut ** Thursdays are Your Days ** Thrifty Thursdays ** Creative Thursdays ** House of Hepworths ** Delightfully Inspiring **
Pin'inspiration Thursday ** Made U Look ** Catch a glimpse ** Home Sweet Home ** Simply Creations ** Thrifty Things Friday ** Shine on Fridays ** Happy Hour Projects ** Chic on a Shoestring ** Kitchen fun with my 3 sons **