We've been in a snack rut.
cucumbers
marshmallows
apple sauce
Popsicles
watermelon
Lather. Rinse. Repeat.
Sometimes we'll go out on a limb and have
cookies
.
Yeah, we're living on the cutting edge of snack food this summer.
I found a recipe on a grocery store coupon booklet for Peanut Butter Granola Apple Wraps. It sounded pretty decent, but it could be improved with the addition of Nutella.
Nutella makes everything better.
Except this week, I didn't have Nutella. I had the generic stuff. It was a bit more hazelnut than chocolate, instead of Nutella's chocolate with "are you sure there are hazelnuts in here because all I taste is chocolate."
Ingredients:
2/3 C Hazelnut Spread
1/3 C Peanut Butter
1/2 C Granola
Apple, chopped
Tortillas
In a large bowl, mix together 2/3 C hazelnut spread, 1/3 C peanut butter. Stir in granola and apple.
Spoon on to a tortilla, then roll up like a burrito.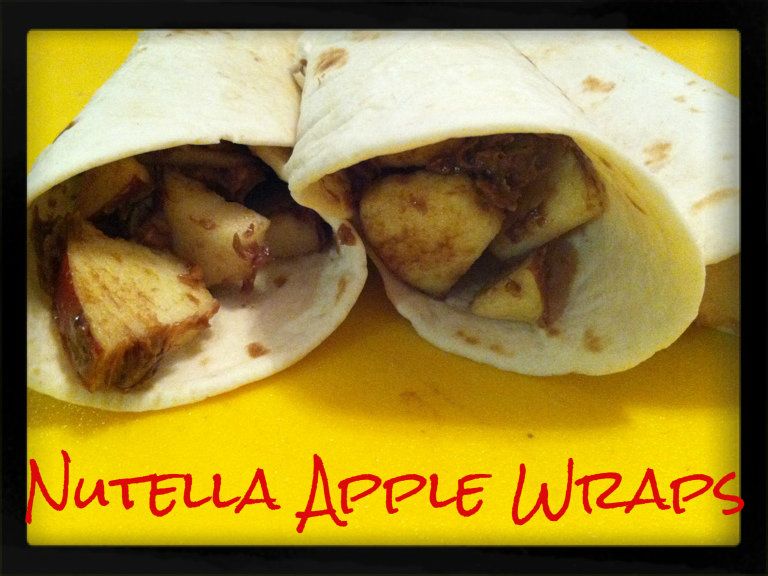 Enjoy!
Linked up at:
Metamorphosis Monday
**
organized home life
**
metamorphosis Monday
**
It's Overflowing
**
The Gunny Sack
**
Show IT Off
**
Inspire Me Mondays
**
Busy Mondays
**
Show me what you got
**
Handmade Tuesdays
**
Party with my Peeps
**
Tuesday's Treasures
**
Cowgirl Up
**
Trendy Tuesdays
**
Ta Da Tuesdays
**
Too Cute Tuesdays
**
Talent Tuesdays
**
Uncommonly Yours
**
Wednesday Whatsits
**
Works for Me Wednesdays
**
Wow Me Wednesday
**
whimsy wednesday
**
Whatcha Whipped Up
**