This is part 1 in a series I'm doing testing natural cleaning ideas.
If you've followed any cleaning boards on Pinterest, you've seen the pins for homemade cleaners of all kinds.
I went crazy and decided to try some of the ideas to see if they really work. . . Because there isn't any Snopes for Pinterest, and there really ought to be.
Back in January, I tried the
homemade laundry soap
and ....it works!
When it came to the homemade dishwasher soap...It was a mixed bag. Yes, it works...but so does the $1 a box stuff from the dollar store. And it does about the same number of loads. Oh, and if you can't get bulk citric acid and have to rely on the lemon Kool Aid...it costs the same as just running to the dollar store.
Now, lets get to the meat and potatoes of cleaning...or rather the vinegar and baking soda.
If you plan to make any of your own cleaning products, start with these basics. In fact, just go to Costco or Sam's and skip the grocery store sized containers. I always wondered who bought vinegar and baking soda in such large quantities...now I know...
People who make their own cleaners.
The big question is...does it work? Will Vinegar and baking soda
really
clean just about anything?
In order to give this a proper test, I had to let my stove get dirty. It wasn't hard. I took one for the team and...didn't clean my stove for several days.
You're welcome.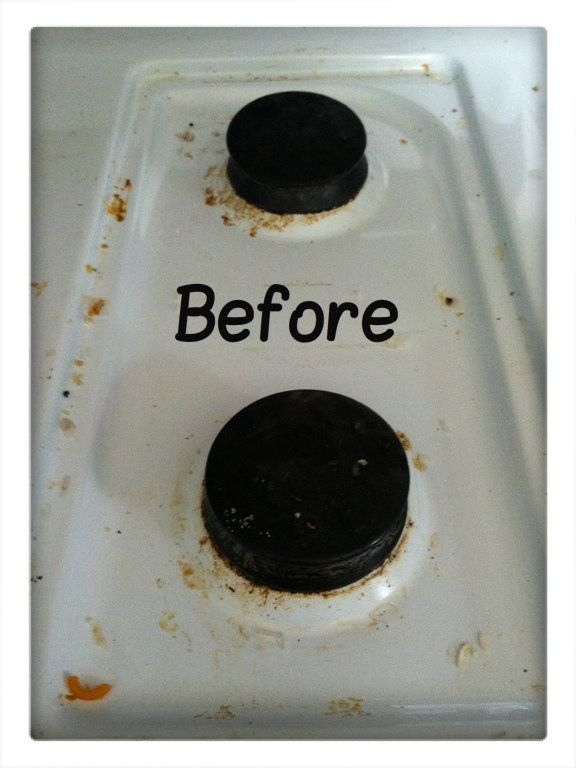 Gross, right?
The first step to cleaning the cooked on greasy grime is to sprinkle it with baking soda. Next, wet a cloth and rub the baking soda into the grime. Then, wipe up the baking soda.
That's it.
In about a minute, my stove looked like this:
And...it doesn't just work on stoves. You know how pans get grease residue that builds up? It takes that off, too!
The other night, I broiled some meat and then The Boy sent my stainless steal pan through the dishwasher without getting out the burnt on broiler goo...
With a little baking it soda it was sparkling clean!
icky broiler grease!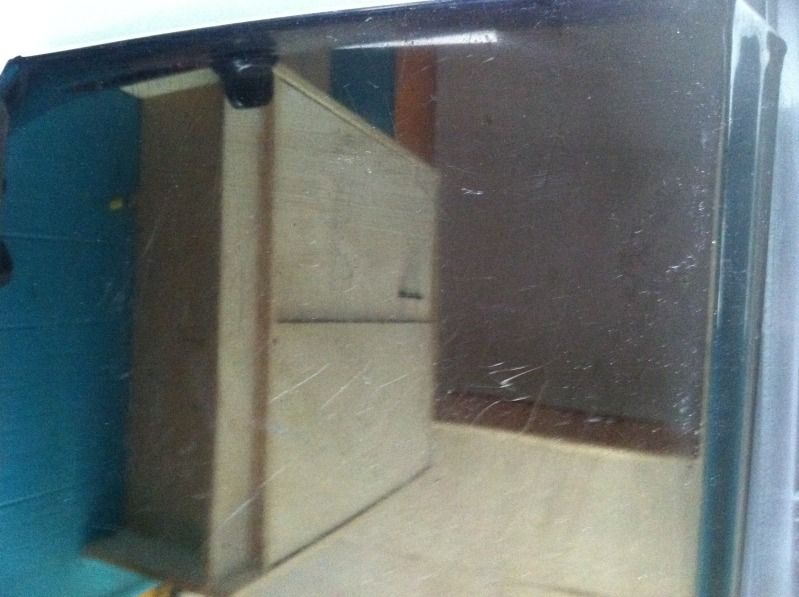 you totally wanted a picture of my ceiling, didn't you?
Just because the before and after shots are so nice...
Next ... on to vinegar
!
And if you're stopping by from one of the link parties that featured this blog post, and have an awesome project if your own to share, please do so at the link party I Co-Host every Thursday! Pin Inspiration Thursday!
Linked up at:
Shaken Together ** Weekend Show Off Party ** The Sunday Stop **Busy Mondays **Mop it Up Mondays **Metamorphosis Monday **It's Overflowing ** The Gunny Sack ** Skip to My Lou's **Creative Me **our delightful home ** handmade tuesday **Cowgirl Up ** Tuesday Confessional ** Reasons to Skip the Housework **Whimsey Wednesday ** Works for Me Wednesday ** Wow Me Wednesday ** Homemade By You ** Show Me What You've Got **Home & Garden Thursday ** Mom On Time Out **House of Hepworths **Creative Thursday **The Shabby Nest **tatertots & jello **