I am just sick right now. I posted this several days ago...and then hit a wrong button. and POOF...the post was gone. buh-bye.
So now, I have to start all over and explain...
When you have several small children, getting a picture where they are smiling and looking in the same direction at the same time...it's hard. I was frustrated and pregnant when we started this tradition and I really wasn't in the mood to get everyone looking at me. Plus, I was going through and artsy photo stage...So it made perfect sense to take a picture of the kids from behind.
And I loved it! I loved it so much that I took the same picture again the next summer with the baby added in. Thus, a tradition was born.
We started with just four kids in the picture. But, that particular photo in digital format is missing. Instead, you get the fun starting with five kids. ;)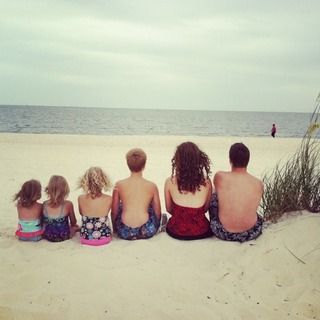 2012...Biloxi
2011...local YMCA




2010...Splashpad
2009 ...Oregon coast
2008... Georgia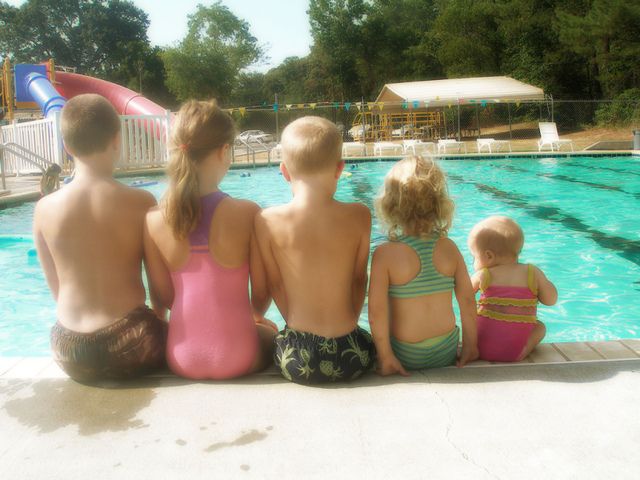 2007 ... YMCA
Linked up at:
Pin'Inspiration Thursday
**
Wednesday Whatsits
**
Works for Me Wednesday
**
Uncommonly Yours
**
Handy Man Crafty Woman
**
Homemade by You
**
Show Me What You've Got
**
Whimsy Wednesday
**
Cowgirl Up
**
Talent Tuesday
**
Transformation Thursday
**
Home & Garden Thursday
**
Open House Party
**
House of Hepworths
**
Taking a Time Out Thursday
**
Thursdays are Your Days
**
Thrifty Thursday
**
Creative Thursday
**
Delightfully Inspiring
**
Fabulous Friday
**
Home Sweet Home
**
Shine on Fridays
**
Days of Chalk and Chocolate
**
Tater Tots & Jello
**
Flaunt it Fridays
**