Not kidding.
There I was, at the AMAZING
Chris' Hot Dogs
...and I was munching some of their yummy fries when I choked.
Honest to goodness CHOKED. Lodged in my throat, can't breathe...choked.
And who comes to my rescue?
None other than
Martie
from the
Next Food Network Star
.
She was at Chris' as part of
Alabama Restaurant Week
. And I was there to meet her. There are a few Food Network contestants I just LOVED and she was one of them.
I'm not sure if this tops one of my most embarrassing moments but I'm pretty sure Martie will NEVER forget me LOL
So this is my PSA: Learn First Aid. Learn how to do the
Heimlich
. You never know when it's going to come in handy. Martie dislodged things just enough that I could begin a wonderfully attractive hacking fit and get the troublesome fry the rest of the way out.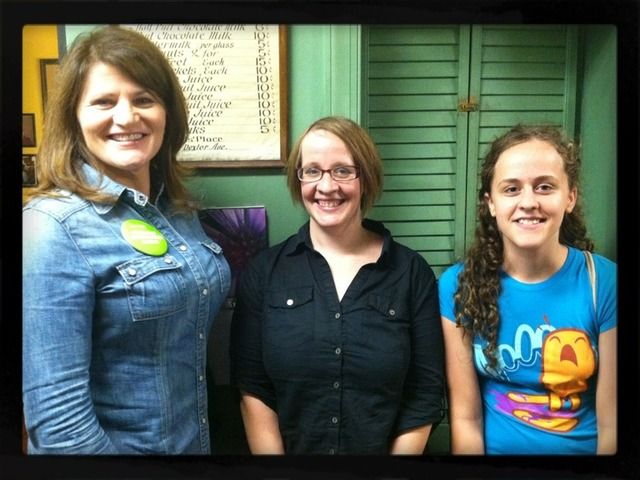 I have a real soft spot for First Aid classes. Not just because I've needed first aid, but because I met my sweetie while
teaching
a first aid class!
Back in January, I made my
12 Goals for 2012
. One of them was to be ON a reality TV show. While I haven't made that particular goal yet, meeting a reality TV contestant (one that I voted for, even!) surely is about as close as I'm going to come.

Linked up at:
Here Comes the Sun
**
Anything Goes
**
Happy Hour Projects
**
Finding FAbulous
**
tatertots and jello
**
Cheerios & Lattes
**