or
Yet Another Pinterest cleaning product test
This time, we're tackling stains in clothes.
I fully admit I am terrible with getting stains out of clothes. My mother-in-law can get pretty much any stain out. She's amazing with laundry.
I use the store bought stain sticks ... the kind you can treat then forget about. And sometimes I get ok results, but it won't get out pesky things like ink pens.
I'm also really bad about making sure things are out of pockets. I've washed several flashdrives in addition to pens. Hey, if the people in this house need flashdrives, I figure they are old enough to empty their own pockets.
Sorry... back on topic.
The basis of this cleaning test is that one part Dawn dishwasher soap and three parts hydrogen peroxide will get out stains. Scrub it, then wash.
I didn't have Dawn, so I used Palmolive and the hydrogen peroxide. This is an excellent job for an old toothbrush.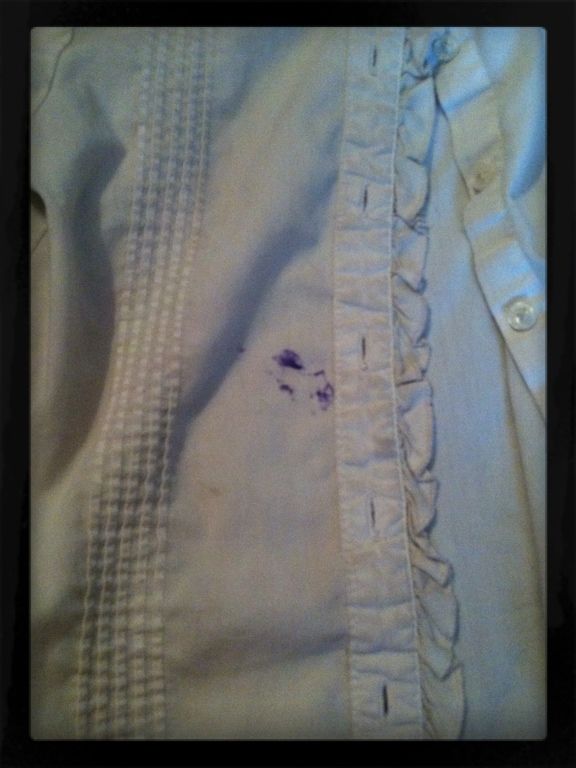 Scrub it and then let it set. If it doesn't come all the way out the first time, give it another shot. If you use Dawn, it may work in one try.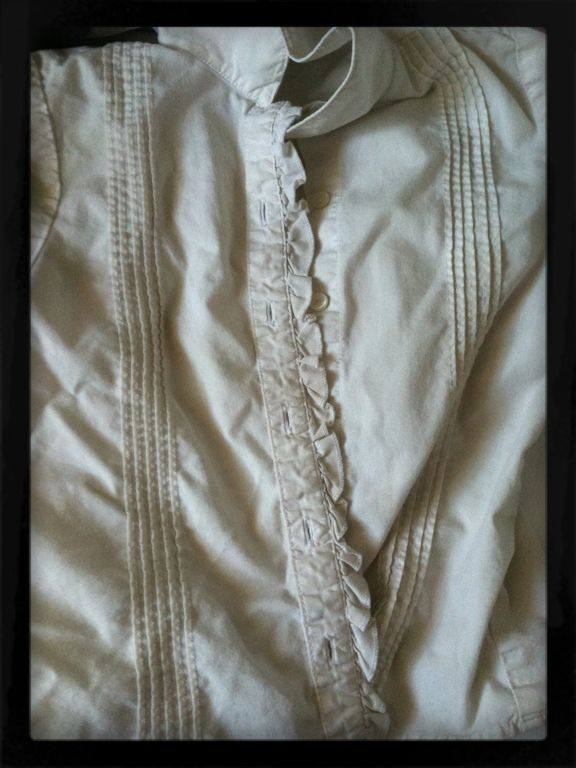 My favorite shirt was ruined by an ink pen and for some reason, I hadn't gotten rid of the shirt yet. So I took the chance of trying this on a grey shirt instead. No pictures, but it DID work! I figured it was worth the chance since the shirt was already ruined.
One blogger also tried this with her kids' dirty socks. I usually just soak those in bleach but hey...I'm willing to give it a try with this method, too.
In the future I'm going to keep a squirt bottle of this stuff next to the laundry with the old tooth brush. It's definitely a keeper!

linked up at:
A pinch of joy
**
Cure for the common Monday
**
I should be mopping the floors
**
Sunday Slice
**
Motivate Me Mondays
**
Creative Me
**
Metamorphosis Monday
**
The Gunny Sack
**
Making Spaces Monday
**
Tuesday Confessional
**
cowgirl up
**
open call tuesday
**
Tuesday Timeout
**
Homemade By You
**
Creative Spark
**
house of hepworths
**
Tater Tots & Jello
**