Back in the 80s, I experimented with my hair quite a bit. Had a few fun colors, not to mention a few unusual cuts. At one point, my hair was cut extremely short above my ears (almost shaved below), sporting a six inch rat tail. Oh, and it was a pinkish red color.
Recently, I started sporting an A-symetric again. Yeah, I did that in the 80s, too. In a dark burgundy.
I wasn't feeling it this time around so I trimmed it up myself at home. It's nice and choppy.
Hannah and I. Out for lunch.
So, when
Vocalpoint
gave me the chance to experiment with the new Nice 'n Easy 28 day non permanent color, I jumped at the chance. I was provided with a coupon for a FREE package of Nice 'n Easy. All opinions are mine.
About Non-Permanent from Nice 'n Easy:
New Non-Permanent Hair Color from Nice 'n Easy lets you date a new hair color before you commit. It gradually washes out within 28 shampoos so you can flirt with a handsome new shade before you get (hair) tied down.
Twitter Hashtag: #FlirtWithHairColor
Follow: @ClairolColor
Normally, I go for a red when I color my hair. It's my comfort zone. Since this was a 28 day thing (and there wasn't any red available at my store) I decided to go big. I used a dark brown!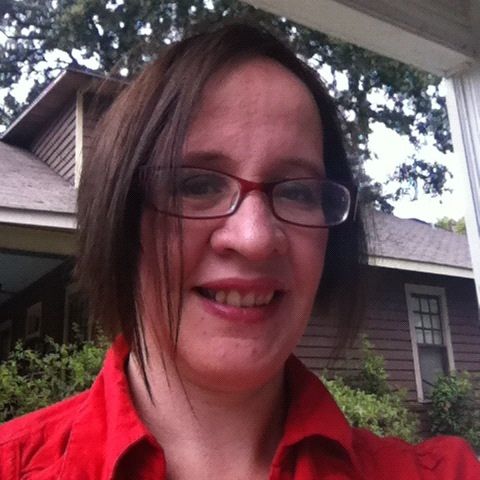 It's very different. Different enough that D walked in and said "When did you color your hair?" He thought I had done it and maybe he missed it. He's gone days before noticing I cut my hair. This was a dramatic change.
I'm still not used to it, but I like it.
The product was super easy to use. Dump together and mix. Rub on my hair. Wait 15 minutes. Rinse. Condition. Rinse.
And in a month I can decide if I want to keep it or not.
Easy peasy!
So what do you all think? Should I keep it dark?

linked up at:
Debbie Doos
**
Creative Me
**
Mop it up Mondays
**
whimsy wednesday
**
your whims wednesday
**