Today is more than a bit crazy. I had oral surgery yesterday and today...Danger Girl's birthday party.
I had to sneak in my shopping early this morning. It was a quick trip and I grabbed the best deals I could find.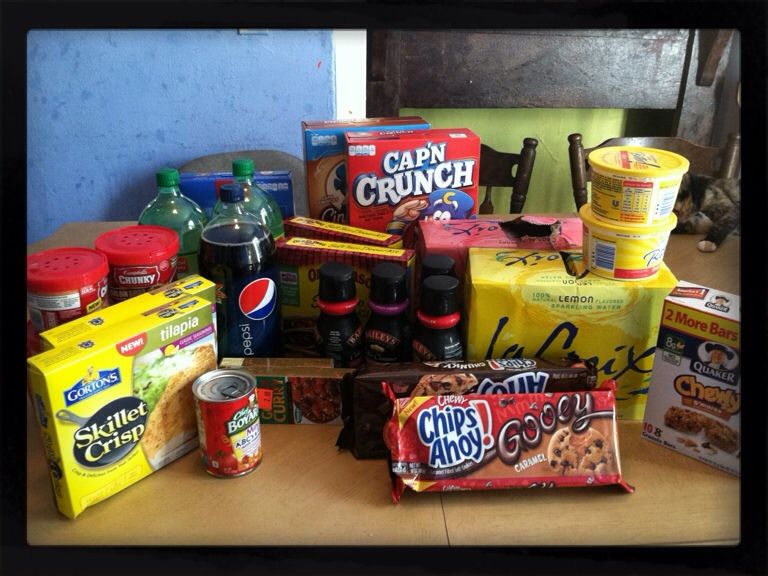 Leelee was really excited her favorite cereal was on sale this week: Quaker Oatmeal squares. When I buy sugar cereals, it's not for the kids...it's for the husband! The kids prefer healthy cereals. Go figure.
The other exciting find was curry on markdown! No coupon at all for this, but $2 is a GREAT price. It's what I paid for it when we lived in Oregon and could shop at the big pan-Asian market. It's normally priced at nearly $4 at Publix and $2.75 at WalMart. And of course,
never
has a sale.
My total before tax was just $22!
1 ravioli
2 chips ahoy ($1 stocking spree X2)
1 chewy granola
2 CApn Crunch
1 Oatmeal Squares ($1/2 *different* quaker products x2)
3 sodas (B2G1)
2 old el paso (.50/1 X 2)
La Croix water ($1/1 X2)
I can't believe it's not butter ($1/2 + $1/1 store)
4 baileys creamers (1.50/1 X2 + $1/1 X2 + $1/1 X4 YAB flyer)
2 tilapia (.50/1 X2)
6 chunky soups (.50/2 X3 + $2/3 X2 store)
$5/30 Winn Dixie coupon
And don't forget that Iron Chef Mom begins next week!

The party kicks off Tuesday. Our first ingredient is APPLES...you can
learn more about it HERE
and grab a button!