This was a very special weekend for us: The weekend where I start teaching Danger Girl how to cook.
I have attempted to teach all of the kids how to really cook and read a recipe (not just a box) starting in the third grade. The boys didn't really have an interest, but Leelee loved it enough that she wants to make a career of it.
After
my wonderful trip to the farmer's market yesterday
, I decided Danger Girl needed to jump right in to helping me can.
The easiest thing for her to start with was making a
fruit butter
.
I had several pounds of pears and Danger Girl started peeling. She said that the fruit felt disgusting once the peels were off. She's kind of right. We didn't quite have enough pears, so we added in a few apples.
She also lost some interest during the cooking down and stirring stage, but every few minutes I'd call her in to stir. She ladled the fruit in to the jars and I lowered the lot into the hot water bath. The jars were processed for 10 minutes, removed and set on the counter to listen for the PING that the jars sealed.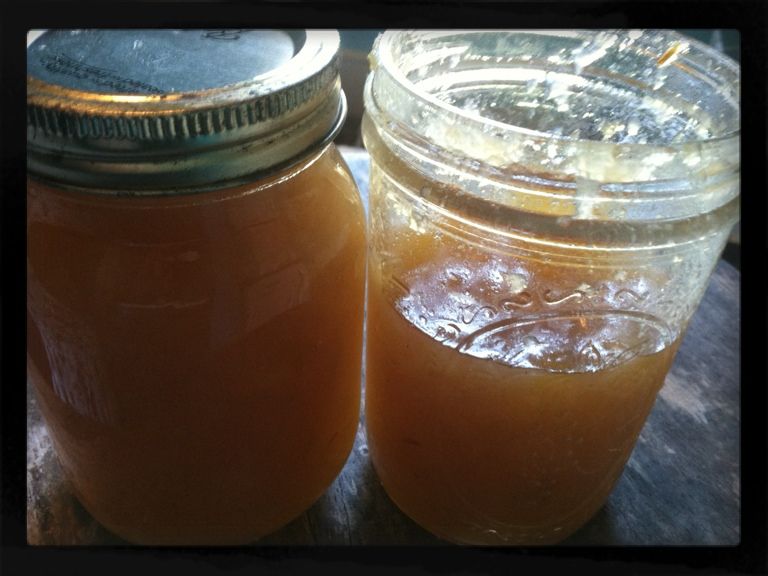 Doesn't it look so tasty?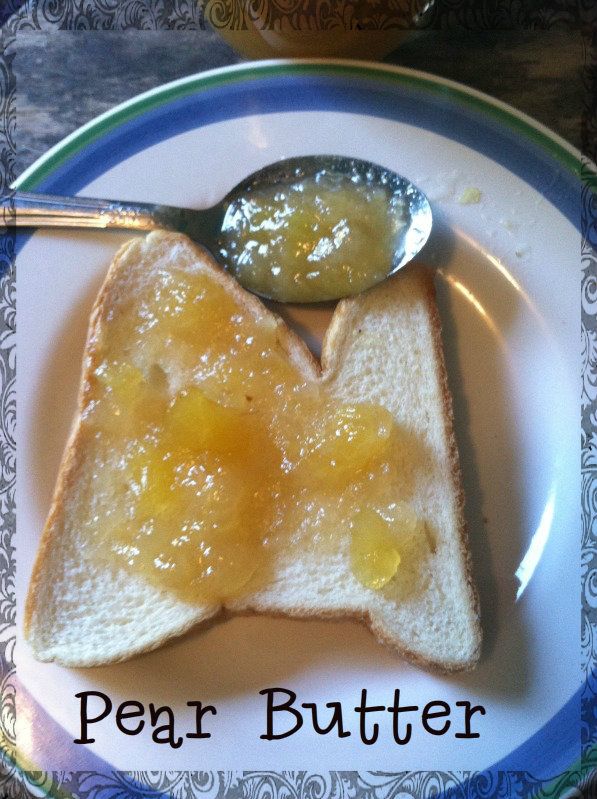 Pear & Apple Butter
(
adapted from the Ball blue book
)
15 medium pears
5 small apples
4 C sugar
1 t grated orange peal
1/3 C orange juice
Wash pears. Core, peel and slice. ombine pears and 1/2 C water in large saucepot. Simmer until pears are soft. Puree using a food processor, being careful not to liquify. Measure out 2 quarts.
Combine pear pulp and sugar in a large saucepot, stirring until sugar dissolves. Add remaining ingredients. Cook until this enough to round up on a spoon. Stir frequently to prevent sticking.
Ladle hot butter into hot jars, leaving 1/4 inch headspace. Remove air bubbles. Adjust two piece caps. Process 15 minutes in a boiling water canner.

linked up at:
Mop it Up Mondays
**
Cure for the Common Monday
**
Debbie Doos Newbie Party
**
The Gunny sack
**
Creative Me
**
It's Overflowing
**
Busy Mondays
**
Scrumptious Sundays
**
Recipe Sharing Monday
**
Motivate Me Mondays
**
Tuesday's Treasures
**
whimsy wednesday
**
project queen
**
house of hepworths
**