Hey gang...We are getting ready for Halloween and I'm going crazy making changes to the costumes.
Normally, we don't have to bundle up for trick or treating but this year...plans have changed thanks to a huge cold front. We're talking down in the 30s! Definitely not something I was prepared for, considering Danger Girl's costume was supposed to be a sundress pattern!
Yikes!
In addition to the costumes, we've carved our pumpkins....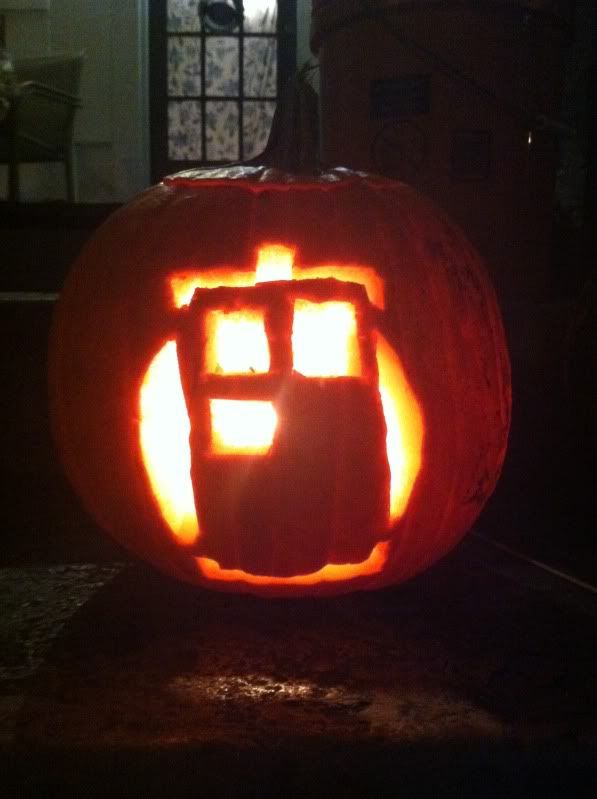 Dressed up in some terrific costumes
Weeping Angel
Candy Corn Fairy
Link.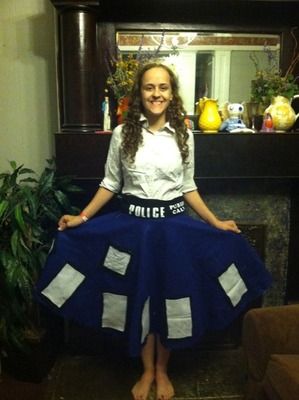 The Tardis
And, headed off to the Trunk n Treat at church with a pot full of Chili...the leftovers will be saved for Halloween night and served over baked potatoes.
No Bean Chili
2 cloves garlic, chopped
2 lbs ground beef
4 oz chili starter kit (with masa flour)
1 small onion, diced
2 small jalapenos, diced
1 green bell pepper, diced
32 oz container beef stock
14.5 oz can diced tomatoes, undrained
2 C V8 juice
Preheat a stock pot. Brown beef and drain. Add in jalapeno, onion and green pepper. Cook 2-3 minutes until veggies are tender. Stir in beef stock, tomatoes, V8 and 2 T chili spice mix. Bring to boil. Reduce heat and simmer, covered for an hour. Combine masa flower from kit and 1/2 C water. Stir in to chili and simmer 3-4 more minutes until it begins to thicken.

Linked up at:
Whimsy Wednesday
**
Wow Us Wednesday
**
The Creative spark
**
Work It Wednesday
**
Back 4 Seconds
**
Create & Share
**
Whatever Goes
**
Transformation Thursday
**
Link it Up Thursday
**
House of Hepworths
**