This is a pre-programmed post. That is to say, I wrote this very late at night when I realized I wasn't going to have any content over the weekend and panicked. Right now, I'm freezing my southern hiney off in Chicago.
You see, when I left home, it was in the mid to low 80s. Perfectly normal for this time of year.
Chicago? The day time high is our overnight low.
I didn't pack my winter coat (because really, this 50 degree weather is our winter) and I'm hoping I won't
die
freeze on the mad dash from the airport shuttle to the hotel. Really, I'm not cut out for cold weather.
So today, I'm bringing you a random assortment of Halloween projects that seemed to ridiculously easy to blog about...but were nonetheless cute.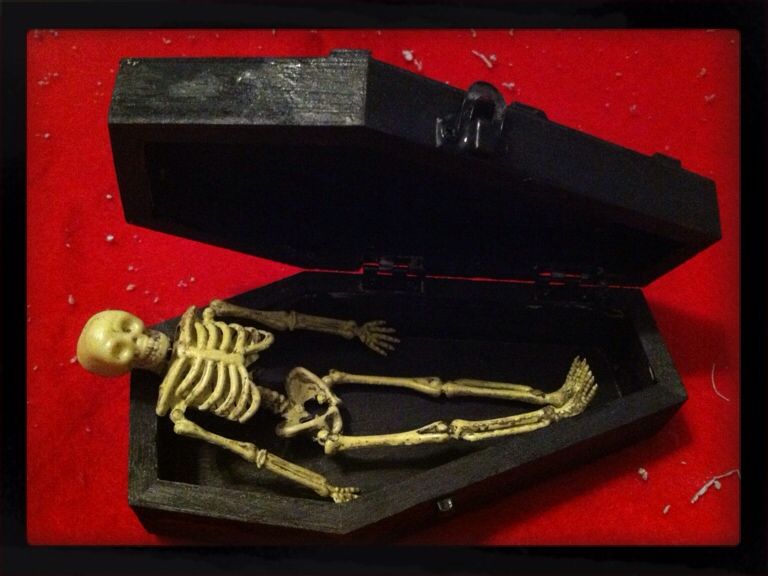 The skeleton is from some dollar store Halloween garland. I picked up a $1 casket from Michaels and painted it black.
I know. I'm oohhh sooo creative. Hold your applause.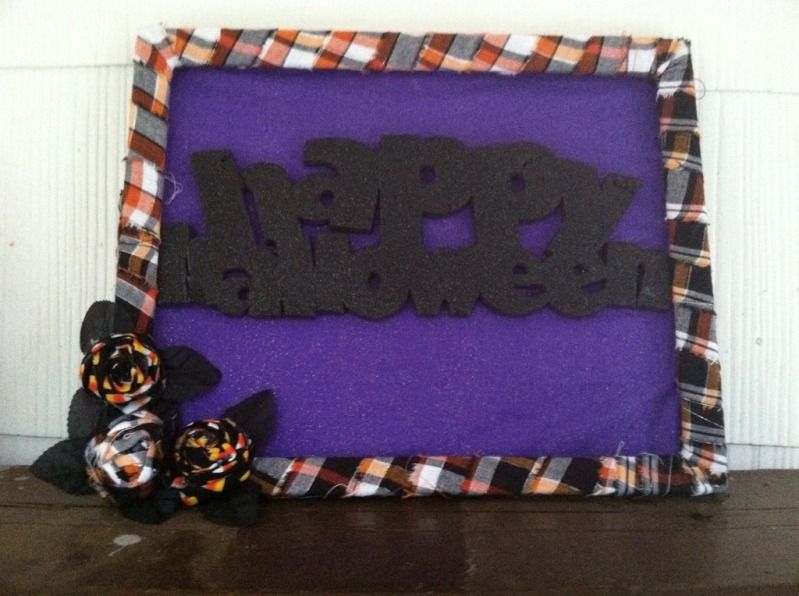 This one was actually kind of cute and did take more time. If you
remember this wreath,
I wrapped the old frame with fabric. Made a few fabric flowers and glued on the flower petals I didn't use in the other wreath. Next, I got really creative and hot glued on foam letters I recycles from last year's Halloween wreath catastrophe.
Much better, right?
And what about this one:
A box covered in burlap and cheap fake leaves glued on. Oh yes, and that's Josie photobombing.
The box holds school socks.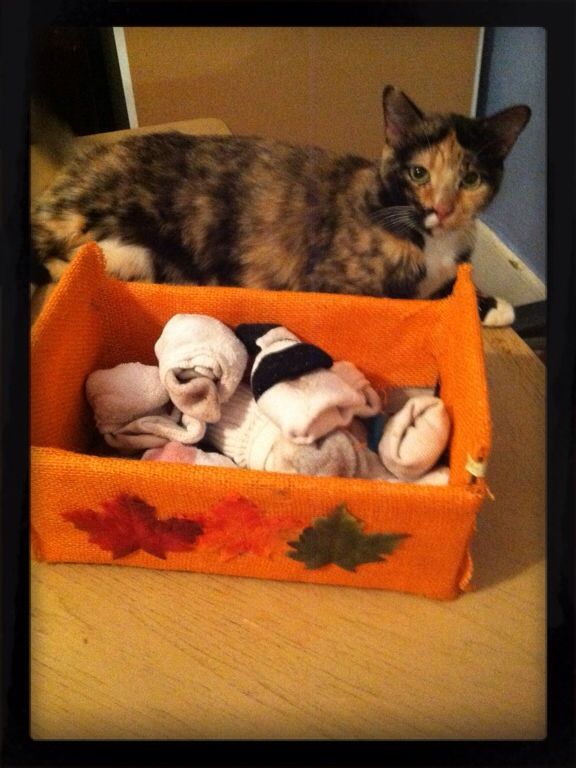 And there you have it...a non post with non exciting projects...and one cute kitty.

linked up at:
tater tots and jello