♥♥♥♥ Don't forget to enter my
from Edwards Desserts! ♥♥♥♥
I've been totally dying waiting to share this wreath. I made it back in October and entered it in to the fair and won first place!
It's awesome because it's so freaking easy and I combined two projects I recently shared to make one fun wreath.
First, I used the
Lighted Fabric Garland
and wrapped it around a small wooden wreath frame. Then, I tacked on two of my
Fabric Covered Candy Canes
.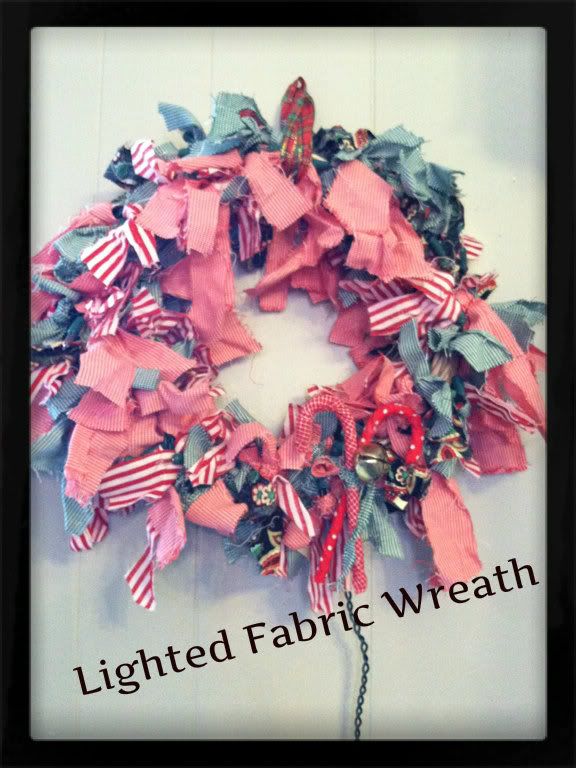 And I hung it up.
Easy as that.
The hard part was D pointing out that if I hang it on the front door and plug it in to the only plug on the porch, I won't be able to open the door at all. He's very helpful with things like that. So...it's just going to hang on my wall instead :)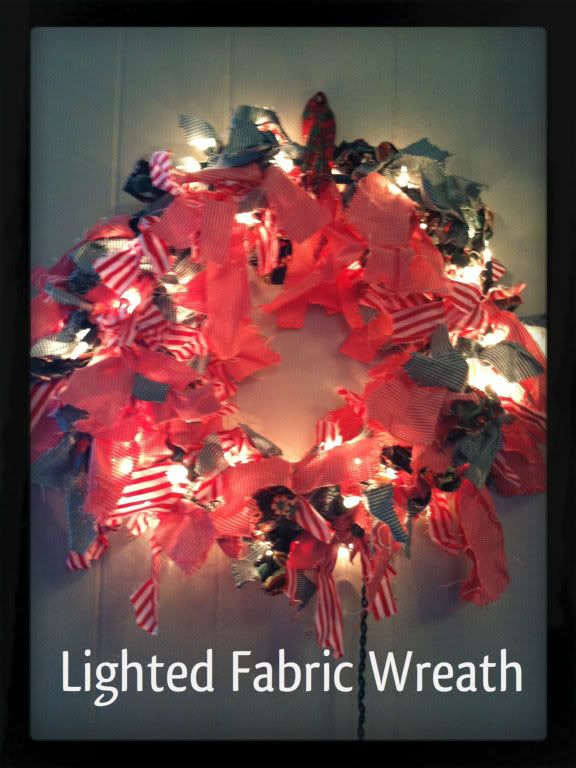 Linked up at:
Tater Tots and Jello
**
Cheerios and LAttes
**
Create and Inspire
**
Spotlight Saturday
**
It 's Overflowing
**
Sundae Scoop
**
Mop it up Mondays
**
Creative Me
**
Mix it Up Mondays
**
Cure for the Common Monday
**
busy Mondays
**
Your Great Idea
**
Show Me What You Got
**
Take A Look Tuesday
**
Cowgirl Up
**
Tuesday Confessional
**
Homemade By You
**
House of Hepworths
**
Wildly Original
**
Your Creative Time Out
**
Keep Calm & Link Up
**
Frugal Friday
**
Kitchen Fun with my 3 sons
**
Fantabulous Friday
**