♥♥♥This week our party is hostessed by
JANE
♥♥♥
Hey, hey or should I say; "Ho! Ho!"
Are you an early Christmaser or a last minuter?
I decided this year to get everything done super early.
You see, I read a story to my students not to long ago called "Dave Cooks The Turkey".
If you aren't a Canadian you likely don't know about one of our national treasures-Stuart McClean.
He has a show on our national radio station (CBC) called "The Vinyl Cafe".
Each week he has musical guests and then treats us all to one of his amazing stories all about a family made up of; Dave, Morley and their two kids, Stephanie and Sam.
They make you laugh, they make you cry and they make you happy that we have a publicly funded national broadcast system.
Take a quick listen
here.
Why am I mentioning this?
Well, Morely in the story wants to once again love Christmas instead of just racing through, so she joins a Christmas group.
I wanted to enjoy Christmas this year-a lot.
Small one is just old enough to really understand what is going on and I really want to get our family traditions rolling.
So I have almost everything done, except my decorating.
That's fun though.
Need some pin'inspiration to top-up your Christmas?
Look no further because last week's party has it in spades.
Thanks to
PintSized Baker
How about a little craft time with your kiddo's (or borrow a few from someone else).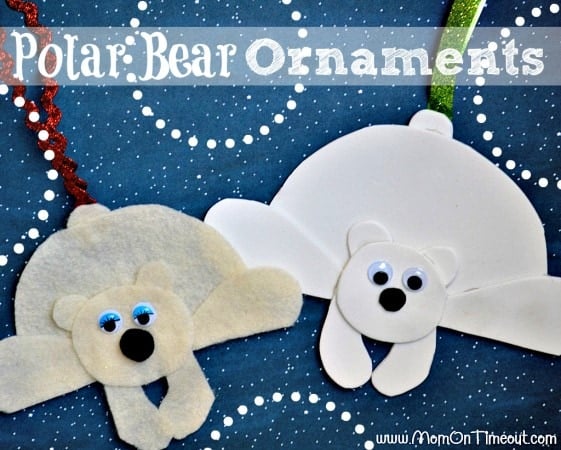 Mom on Timeout
has just the idea for you.
And
Turtles and Tails
has...
A TREE that is on the wall and is just the right size for even the smallest places. You're all set now aren't you C: How about we see what you've been up to this week. I bet it is amazing.
A couple of the usuals here:
♥Please follow my lovely cohosts, join up as much as you'd like,
♥grab a button to spread the word about our party and a button if you are featured.
♥And most importantly: please, please visit lots of folks and spread some bloggy love.
♥ Turning off captcha means people are more likely to comment!