This is an oldie but a goodie tip.
I don't know about you, but plastic wrap makes me feel like I'm all thumbs. It comes out in twisty tangled mess.
The solution: Store it in the freezer.
But beware: As soon as it hits room temp, all bets are off.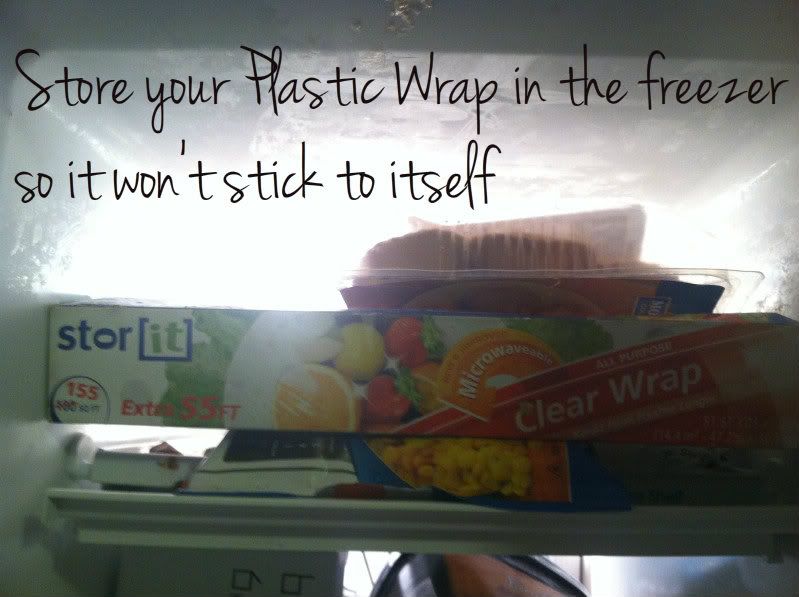 Nice and not tangled to wrap up the cookies:

linked up at:
Debbie Doos
**
house of hepworths
**