This time of year, everyone is thinking about getting organized. Start of a new year, start of new goals. It's a ritual we all seem to follow.
This year, it seems D has gotten on the organization band wagon for things he really has nothing to do with. He's coming up with ideas that HE thinks will help the functionality of the house.
For example, he thinks it would be brilliant to move the laundry room into the master bedroom and convert the small laundry room into a pantry.
So...I'll explain the two plans we have:
D's: Move the laundry room. This includes plumbing, vents, etc. Put shelving in the pantry and do nothing to the kitchen.
My plan: Get stackable front loader washer/dryer, and using the space opened up for a folding area and also food storage. Putting in a much needed counter and cabinets in the kitchen were we currently have a long bookshelf taking up the same space.
Keeping in mind this is the total of my kitchen counters and cabinets:
This was taken before we moved in. Cabinets got a bit of a facelift but the counters are the same
We have a decent sized house but no real closets or counters. Mainly because they didn't need them when the house was built. For us, that means we have to get creative with organizing. Here are a few of my favorite tips:
Reuse what you have!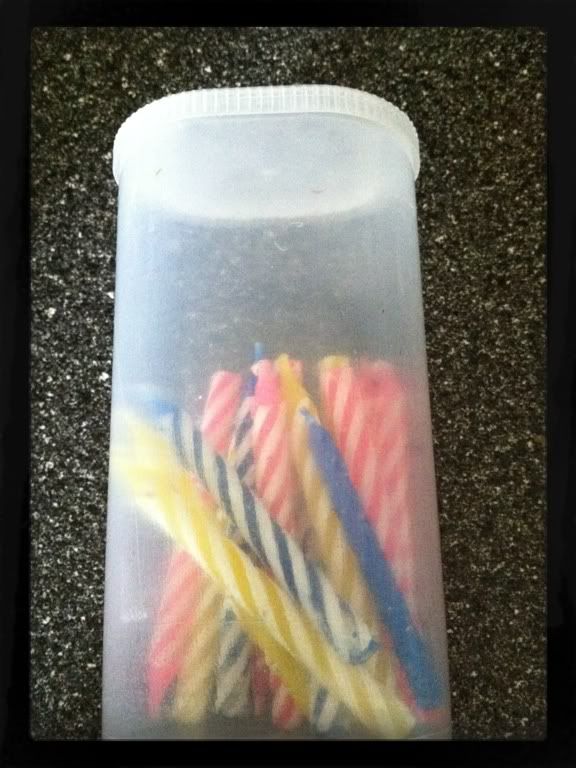 Repurpose, repurpose, repurpose!
I know it's a real buzz word these days, but it works. Take something old and make it in to something new.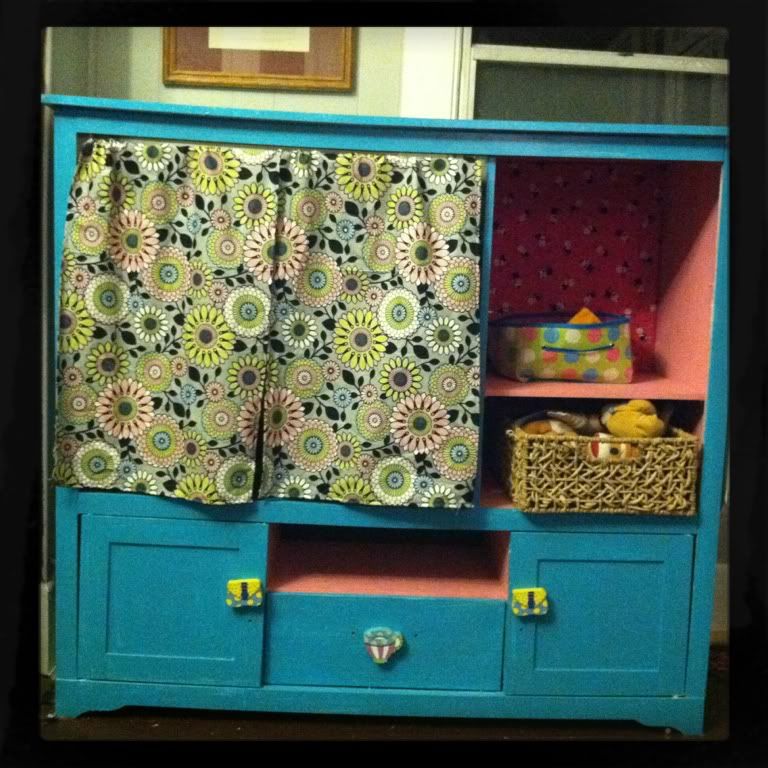 Have an old
changing table sitting around
? It works perfectly as a buffet in the dining room, holding dishes, linens and extra food storage. That's exactly what this beauty is doing after I gave her a much needed face lift.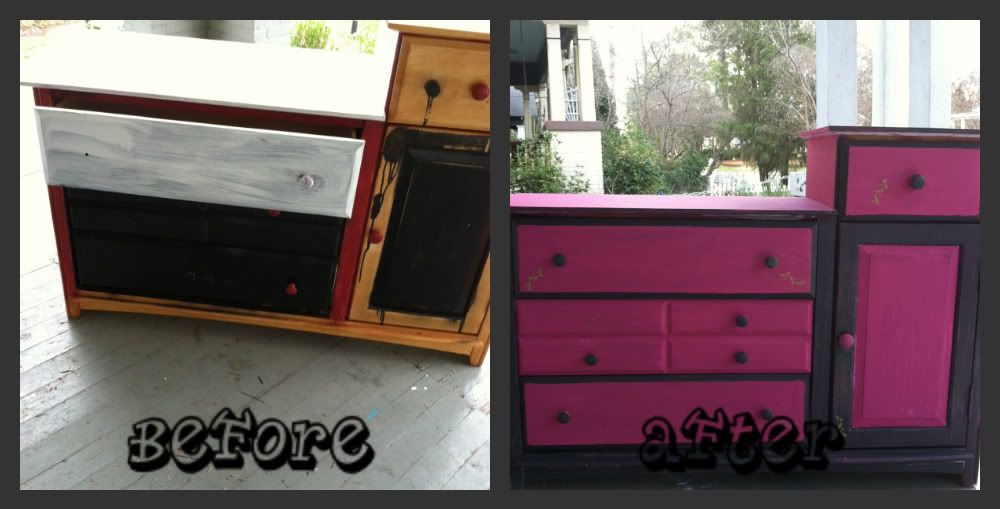 I even stashed an old dresser in our office to hold my craft supplies and canning jars.
I love plastic bins to store things. And I love fabric baskets. Both are readily available Dollar Tree and won't break your budget.
To organize fabric, I started with one of those inexpensive cubbie systems from Target. It cost me about $30. I folded the fabric and into the canvas dollar store bins.
The dollar store has canvas containers of various sizes...holding magazines, recipe cards, and pretty much anything else that doesn't need to be loose in the kitchen.
We were using them to store DVDs but even that got to be too much and moved over to tossing the covers and
putting them in a large zippered CD case
.

linked up at:
Weekend Wonders ** Keep Calm and Link Up ** Fantabulous Friday ** Cheerios and Lattes **Busy Mondays ** Mop it Up Mondays **frugal crafty home **Our Delightful Home ** Cowgirl Up **House of Hepworths **