I've been seeing a lot of posts lately about defining personal style. Many bloggers like myself really don't have a clue about these sorts of things. And, it seems like knowing what your style is may be one of those things that makes the difference between a house feeling like a collection of stuff vs a house with style.
I read this post form Darlene about
overcoming decorating paralysis
by creating a style board. I may have the opposite of paralysis. I tend to overindulge...
I'm not sure exactly how to describe my style... So I'll show you and let you draw the conclusions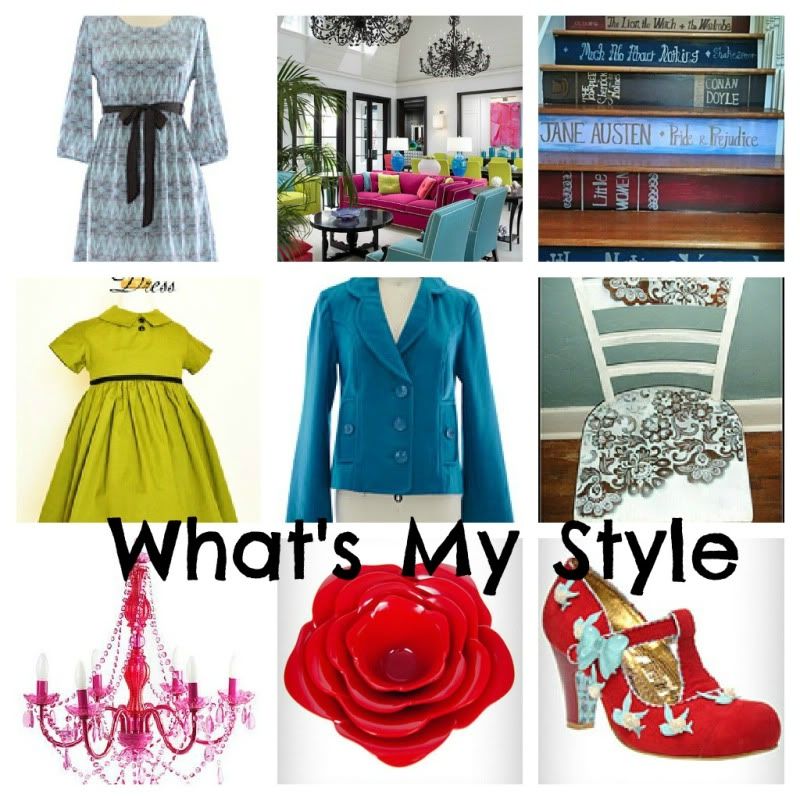 What did this exercise do for me? Well, it solidified a few things I already knew.
I'm weird.
I have eclectic tastes
I really embrace quirky things
I LOVE color!
Have you done a board for yourself? Did it really help you decorate better?

linked up at
Whimsy Wednesday
*
winter blues wednesday
**
the creative spark
**
wow me wednesday
**
creative juice
**
your creative time out
**
transformation thursday
**
seven alive in a double wide
**
house of hepwo
rths **