With ADD, it means I have a lot of hobbies. And when I jump in to something I do it with both feet, headlong and then...I tend to get overwhelmed and lose interest.
One of the few hobbies I've kept through the years, however, is sewing. I remember sewing clothes for my Barbie dolls. My grandmother and mother-in-law are both terrific sewists. I like to fancy myself as not too shabby.
For awhile, I wanted all the sewing gadgets I could get and that included a serger. One Christmas D surprised me with one and I LOVED it. . . Right up until I learned how to do french seams and then the serger became a large paperweight.
Fast forward to my grandmother sending me some of her old sewing supplies...including How to books from the late 80s when sergers were just starting to get popular. In it was a book on how to applique using your serger!
Now, if you know a thing or two about applique and how sergers work you are probably scratching your head. If you don't then you won't be needing this handy tutorial anyway. ;)
If you're wondering why this is a better alternative, I have just two words: seam ripper.
I have tried to applique before and I mess up. Every time. Then I have to rip it ALL out and it's just a mess. This way, I get the finished look I want THEN I attach it using a straight stitch that I can't mess up.
1. Cut out your applique pieces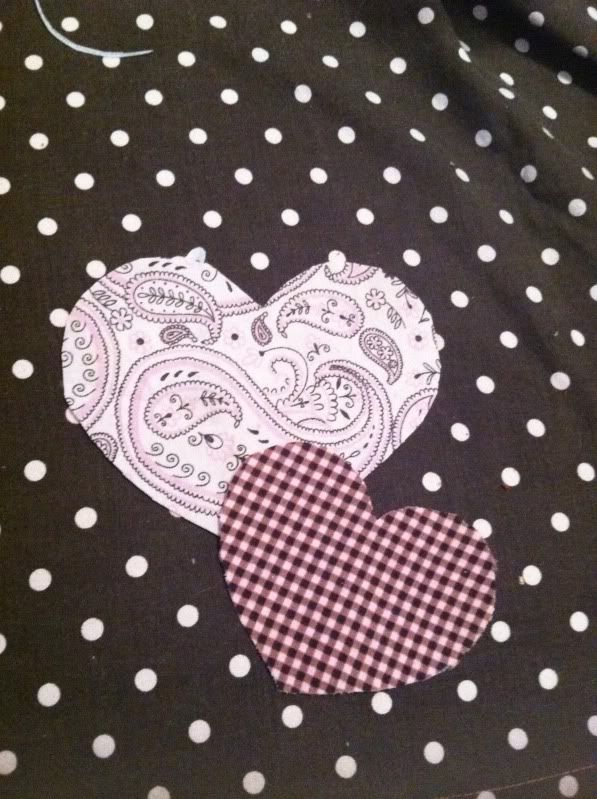 I like to put a bit of fusible interfacing on the back just to stiffen it up a bit. I do this before cutting.
♥♥♥♥♥♥♥♥♥♥♥♥
2. Serge along the edges using the ROLLED HEM setting.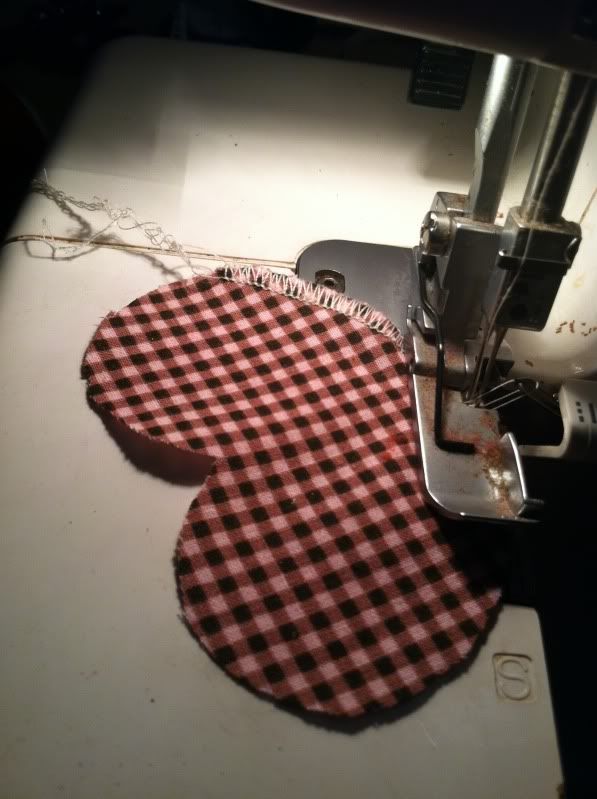 You end up with this: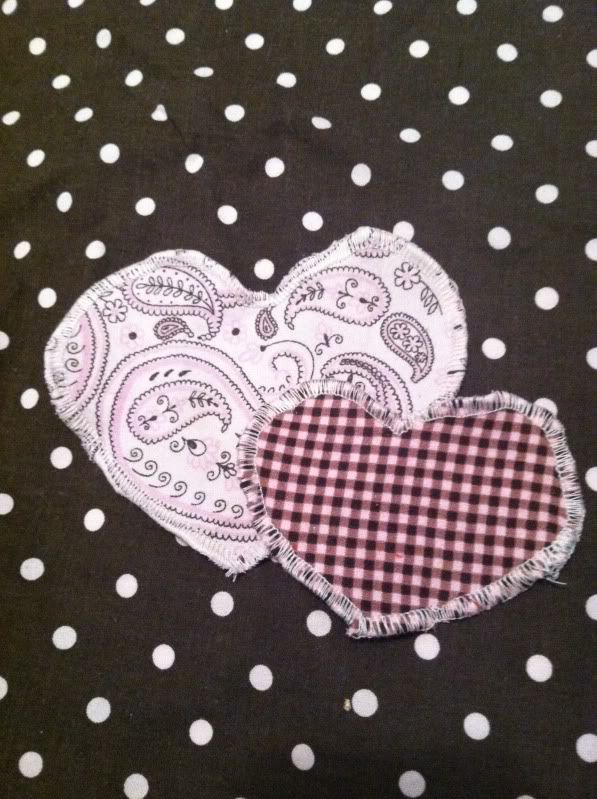 ♥♥♥♥♥♥♥♥♥♥
3. Pin to your fabric and attach using a basic straight stitch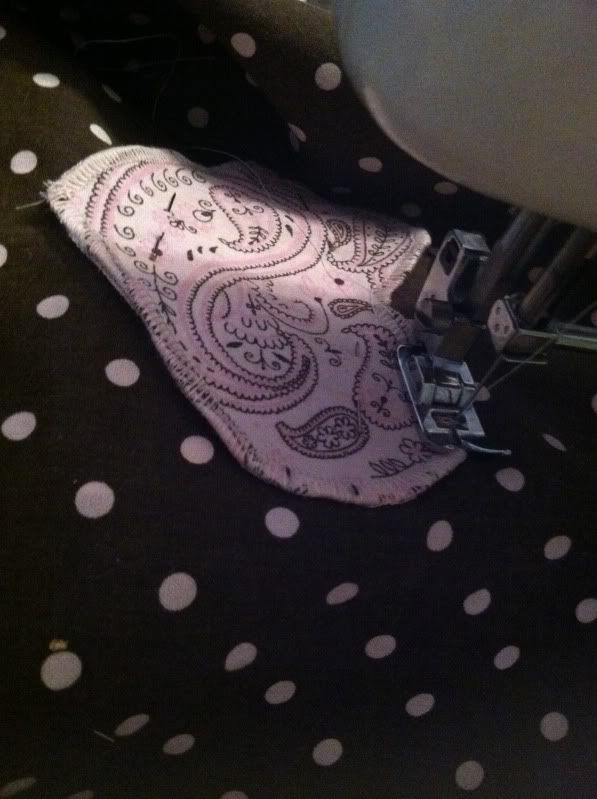 ♥♥♥♥♥♥♥♥♥♥♥
4. Finished!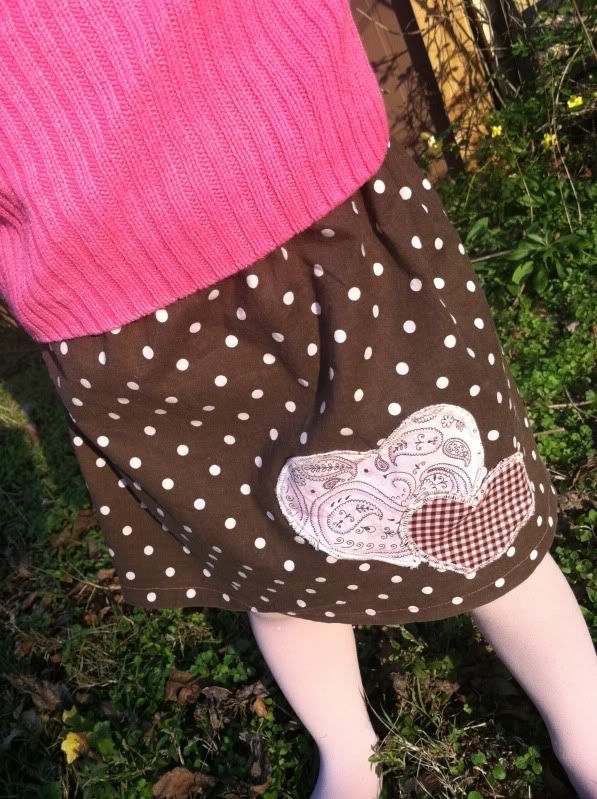 More Little Miss Cuteness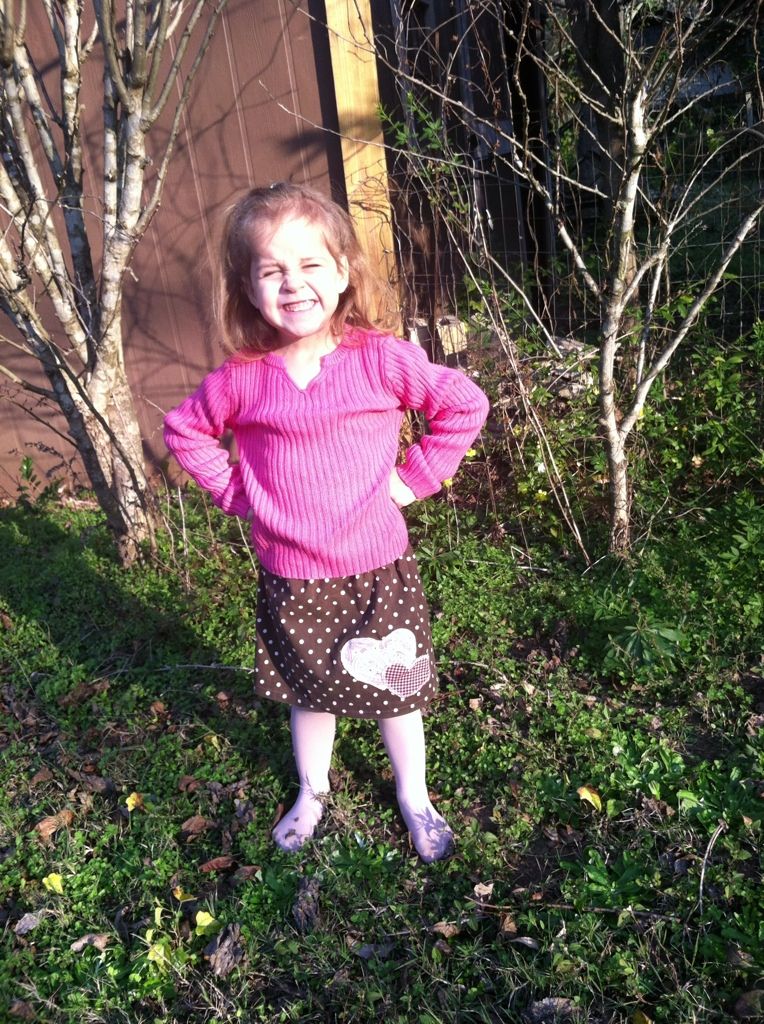 linked up at:
I freaking did it Friday
**
keep calm and link up
**
frugalicious friday
**
Happy Hour Friday
**
weekend wonders
**
Create and Inspire
**
Debbie Doos Pinterest Party
**
cheerios and lattes
**
It's overflowing
**
sunday funday
**
frugal crafty home
**
Monday Funday
**
busy mondays
**
motivate me mondays
**