Did you know this month is my 5 YEAR blogaversary?
I know, right?
That's pretty crazy.
I really wanted to do a cool giveaway to honor this event. In fact, I've been waiting several years to do this very giveaway.
Confused?
I'll explain.
A few years ago, my friend Jen mentioned she was writing a book. I like to read. I offered to give some feedback on the book....and it was pretty awesome. I enjoy forensic science TV shows and books. In fact, if I turn up dead, our DVR will probably make my husband look very guilty.
Anyway, Jen let me and a few others read the book. Lots of editing. Lots of time. And what shows up in my mailbox? An Advanced Reader Copy of Jen's book,
Dead, Without a Stone to Tell It
which is currently available for pre-order on Amazon!
How freaking COOL is that???
Just about as cool as this: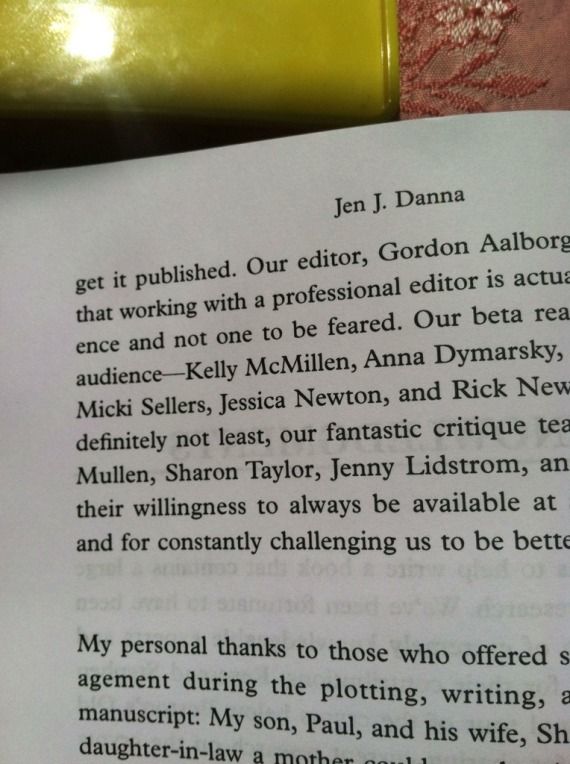 Woohooo! I'm in the acknowledgments!
I really enjoyed Jen's book in its early stages and I wasn't at all surprised when she told us it would be published. The final version is even better. I can't wait to read the next in the series (hint, hint, Jen!)
From the teaser on the back of the book:
When a human bone is found on a lonely stretch of coastline, a determined homicide detective and a reluctant scientist risk their lives as they join forces to bring a serial killer to justice. Trooper Leigh Abbott has something to prove, both to herself and to the chauvinistic men in her department. She's been assigned a difficult challenge: solve a murder where the only evidence is a single bone. To identify the victim and find the killer, she must join forces with forensic anthropologist Matt Lowell. Matt's initial refusal to join the team is only the first in a series of setbacks. Matt and Leigh's skills and tenuous partnership are tested when the evidence leads them to a burial ground of unidentified victims, where, to their horror, they stumble upon a freshly ravaged corpse. As the body count rises, the team must piece together a deadly puzzle spanning years of clandestine killings. Before long, the serial killer raises the stakes and Matt and Leigh find themselves marked as targets. Now they must stop the killer before they become the next victims.
Intrigued?
You don't have to wait until June to get your very own autographed advanced reader copy. Just enter the Rafflecopter below! The drawing ends April 5.

linked up at:
salt tree social
**