This is a Sponsored post written by me on behalf of
Miracle-Gro
for
SocialSpark
. All opinions are 100% mine.
Quite a bit of gardening is happening at our house. The weather has been just perfect: not too hot and not too cold. And, it's a great way to get the kids occupied.
Yesterday, we added mulch around the rose bushes and it made such a huge difference in making it pretty.
I've been spending a lot of time on pinterest looking at all the
fun garden projects
that are part of Miracle Gro's
The Gro Project
. I love the
origami garden
...it's so cute! There are just so many inspiring ideas that are totally doable for those of us who might be a bit gun-shy in the garden. Be sure to follow the Miracle-Gro pinboards.
Miracle-Gro
has many products that help your garden do what it's supposed to do...grow. For a long time I didn't feed my garden and it really suffered. I just thought you put stuff in the ground and it just... grew, yk? Turns out that only works for weeds. This is really where
LiquaFeed All Purpose Plant Food Advance Starter Kit
,
Shake'n Feed All Purpose Plant Food
and
Moisture Control Potting Mix
can really take your garden from blech to wow! I grew
For my part of the Gro Project, I decided it was about time I learned how to use a few of those tools I bought D and take some inspiration from
this project
. My first stop was the hardware store where I picked up several pieces of wood
(3) 1x4x8
(2) 1x2x8
(1) 2x2x8
Of the 1x4x8, make (6) 15 inch cuts. Then cut the remaining into 24 inches. You should end up with 6 short and 6 long pieces. Cut the 2x2 x8 into (4) 18 inch legs. The 1x2x8 will be cut into 24 inch long strips.
This was my first time using the nail gun, and really, D unleashed a monster. I can totally see myself doing more projects like this! I was driving him crazy because I had looked at a few pictures of planters and was basing this off of the vision I had in my head.
I started with the end pieces, nailing three short sides to each leg.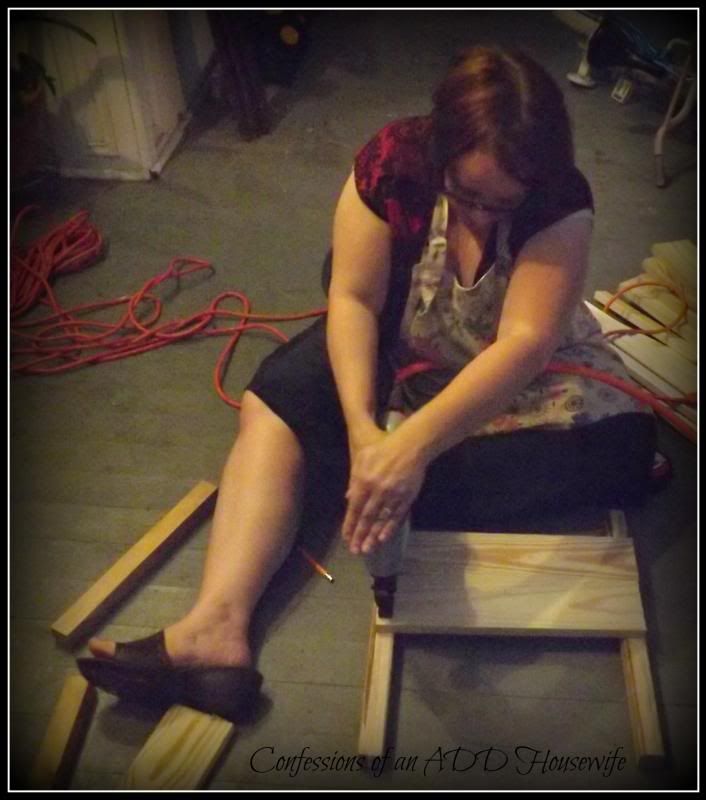 Next, we attach the long sides.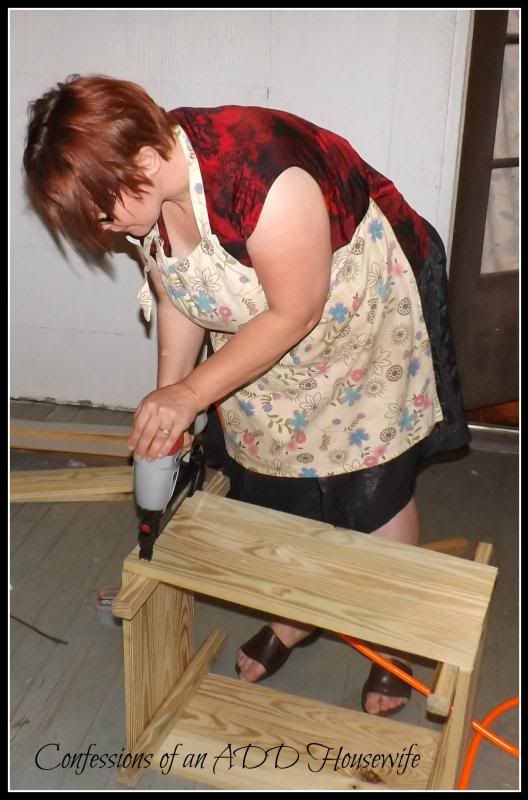 Finally, attach the bottom small slats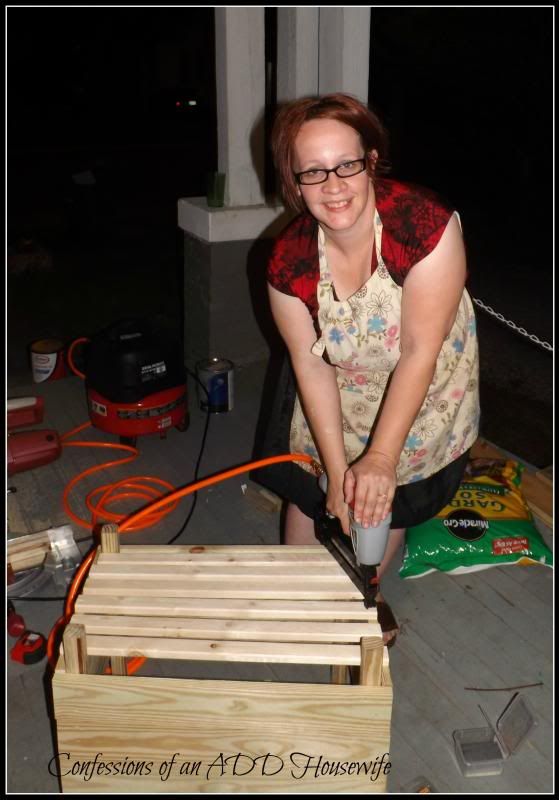 And finally, enjoy your hardwork!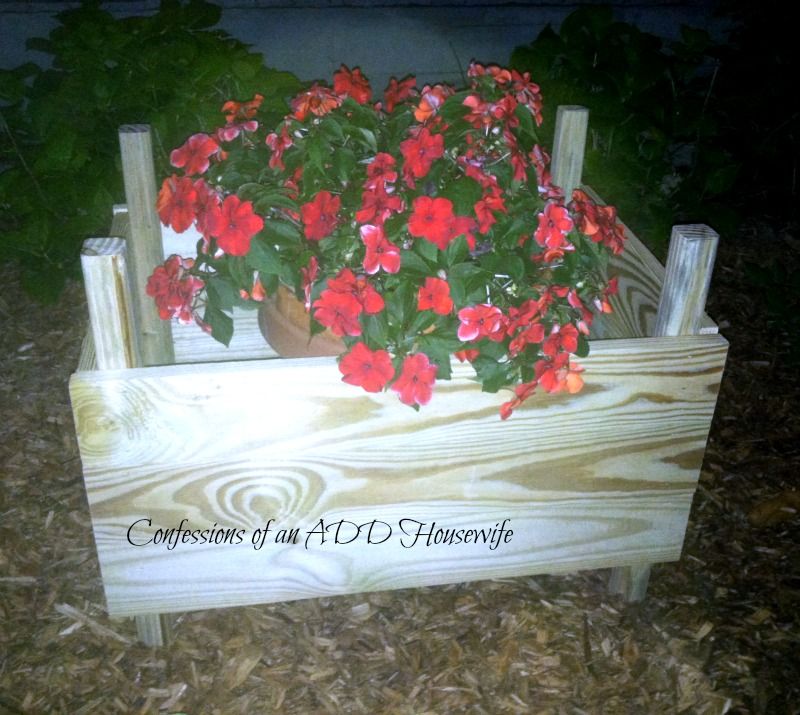 Not too shabby for less than $15 and an hour of my time, right? I plan on painting it whenever I decide on a color. And, it may end up holding our strawberries instead of these lovely impatiens.
What do you plan to grow this year? We tilled the garden tonight, too! I can't wait to do more planting.
linked up at:
Share your Creativity
**
cheerios & lattes
**
circle of faith
**
sundae scoop
**
your great idea
**
monday Funday
**
busy mondays
**
mop it up mondays
**
manic mondays
**
project inspired
**
Wildly original
**
the crafty blog stalker
**
house of hepworths
**
mom on time out
**
link it up thursday
**
craftionary
**
happy hour projects
**
tater tots and jello
**
create and inspire
**