It's almost the end of summer. D goes back to school tomorrow and the kids follow in 12 days (not that I'm counting!) and we finally got to our annual summer photo. The summer has been so rainy, we haven't really had a chance to get near water to take the picture.
What's cool this year is only an inch or so separates the boys and Leelee is just about an inch shorter than Little B. The older three are all taller than I am.
Also big changes in hair this year! All the girls cut their hair. Leelee wasn't so keen on keeping her hair curled for this picture, but she still has crazy curls. So does Danger Girl, but she keeps trying to brush them out.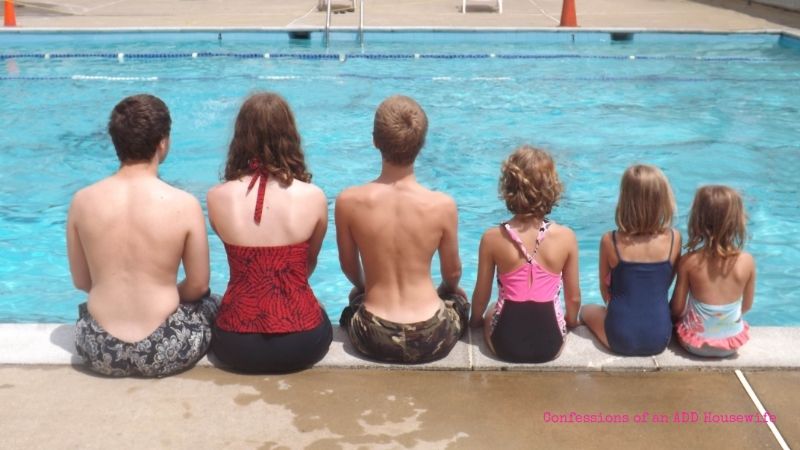 2013...YMCA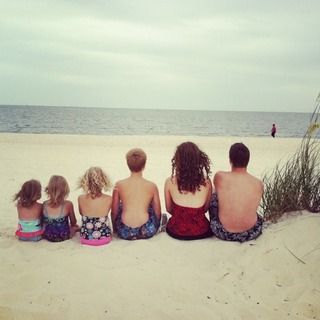 2012...Biloxi
2011...local YMCA




2010...Splashpad
2009 ...Oregon coast
2008... Georgia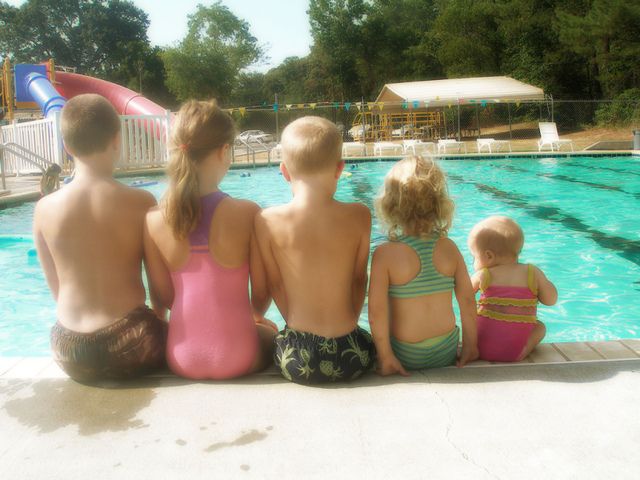 2007 ... YMCA
I'm really excited to have finally found this picture. It was the first one we took back in 2006 when I was pregnant with Punky Brewster. It was in a scrapbook, so...it's a scan of the picture. Oh boy...were my photoshop skills lacking!
2006... YMCA
I'm so happy I started this back in 2006. And it goes to show, it is never too late to start a fun tradition! I have no idea what I'm going to do in a couple years when The Boy heads off to college and a mission. Maybe have his missionary companion take a picture of him from behind in his suit and send it to me and I'll photohop him in!

linked up at:house of hepworths **all things thursday ** wildly original ** craftionary ** weekend wonders ** the creative connection ** happy hour projects ** tater tots and jello
** best of the weekend ** create and inspire **
six sisters stuff **cheerios and lattes ** marvelous mondays ** monday funday ** busy mondays ** inspiration mondays ** project inspired **
Tuesday Confessional **